The Cape May peninsula, a critical ecosystem of fish, birds and wildlife, just got a little bit stronger with the addition of the largest privately-owned property remaining on the cape.
The Nature Conservancy, in partnership with the American Littoral Society, NJDEP Green Acres Program, Ducks Unlimited, US Fish and Wildlife Service and the Open Space Institute, closed on a 477-acre land parcel on December 21, 2017. The acquisition, which cost $1,332,500, was immediately turned over to US Fish and Wildlife Service to be added to the Cape May National Wildlife Refuge.
"This is a particularly satisfying achievement because it is the culmination of more than ten years of effort by many dedicated people and organizations," says Barbara Brummer, State Director of The Nature Conservancy in New Jersey.
The land was previously owned by Cape Viking LLC, a subsidiary of South State Inc. General Contractors of Bridgeton, N.J.
Chip Ottinger, Principal at South State Inc., said "My team and I were evaluating the property for potential development opportunities. However, when we learned of interest in the property from The Nature Conservancy and other conservation organizations, we agreed that it would serve the greatest good as a protected site. Some properties make sense to develop, others are simply best left alone."
"This is an important addition to the protected mosaic of lands that make Cape May one of North America's most important migratory stopovers and world-renowned ecotourism destinations for birding and outdoor recreation," says Kathleen Cox, Realty Specialist at US Fish and Wildlife Service.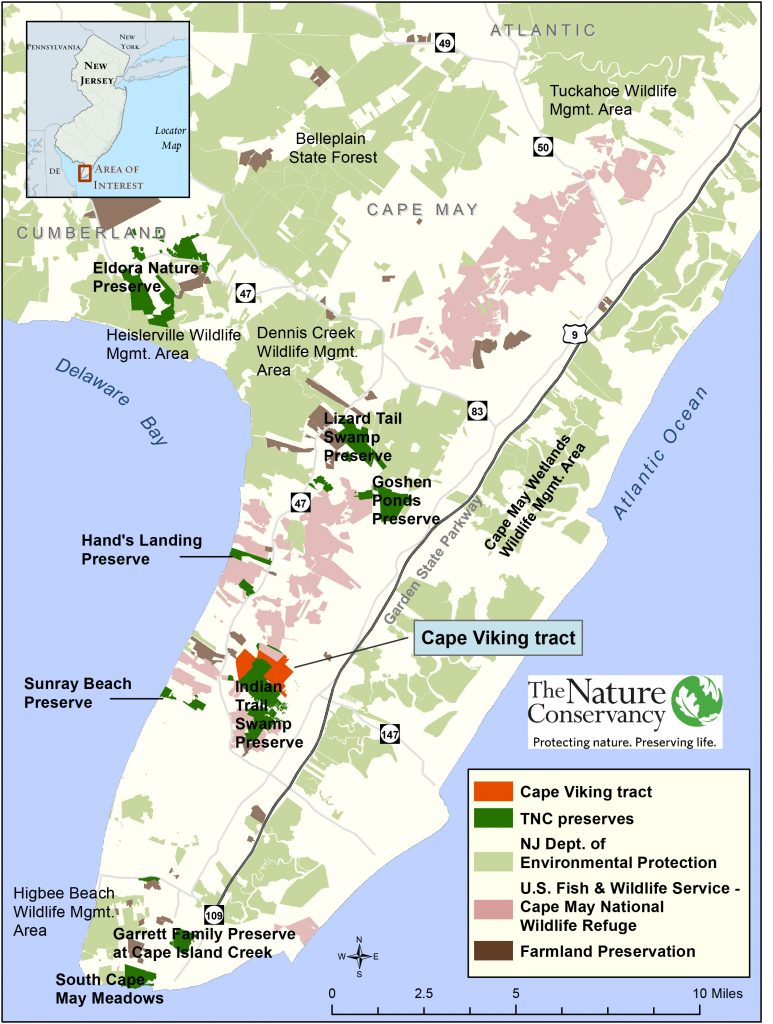 The western border of the acreage is located less than a mile from Delaware Bay and less than a quarter-mile from adjacent salt marsh, meaning that the protected expanse will also provide space for the salt marshes to move as they migrate inland.
The Nature Conservancy provided capital for the preservation through private bequests, funding from the Victoria Foundation, and grants from North American Wetlands Conservation Act (Ducks Unlimited), the Open Space Institute and NJDEP Green Acres.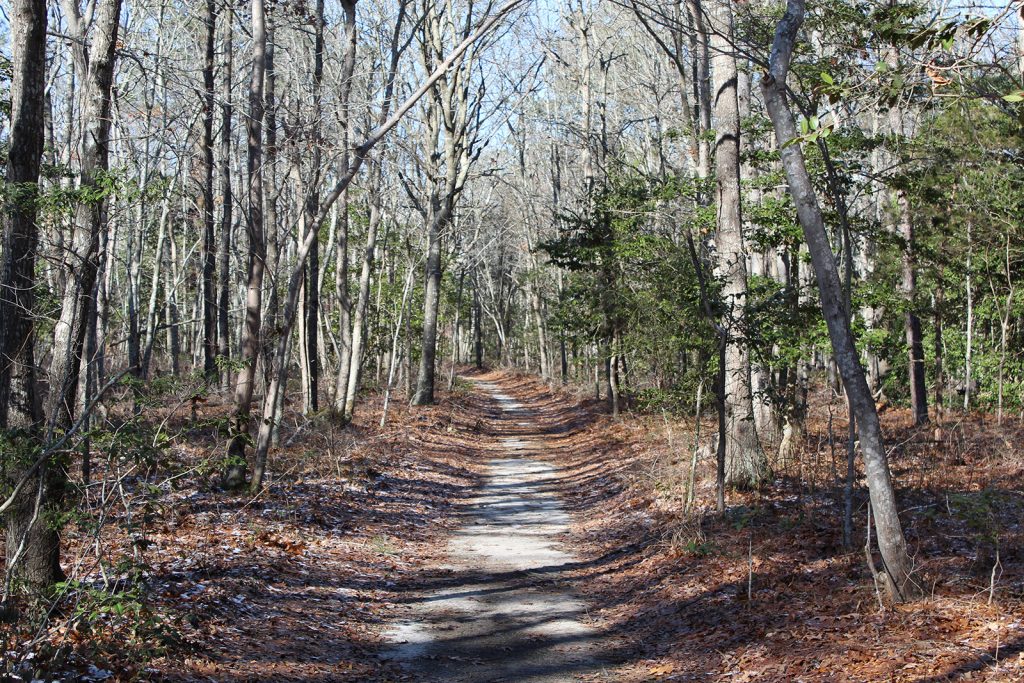 The Nature Conservancy is a leading conservation organization working around the world to protect ecologically important lands and waters for nature and people. To date, the Conservancy and its more than one million members have helped protect 130 million acres worldwide, including more than 55,000 in New Jersey. Visit The Nature Conservancy on the web at nature.org.