Does Cape May County have a homeless problem? At first glance, it would not appear to be a significant problem considering we never seem to see homeless people. We don't see people covered in blankets, sleeping on the streets, or begging for money. We see that in Atlantic City or Philadelphia, but not in Cape May County, right?
By Mark Heany | Wednesday, February 28, 2018
The fact is, our homeless people are often hiding in plain view. They live in hotels, on someone's couch, or in the woods. According to New Jersey's 2017 Point-In-Time Count of the homeless, there are over 119 people in Cape May County who are homeless. Those are the ones they know of. There could be many more.
Housing and Urban Development defines homelessness in four broad categories, which affects who is eligible for HUD funded homeless assistance programs:
1. People who are living in a place not meant for human habitation, in emergency shelter, in transitional housing, or are exiting an institution where they temporarily resided. The only significant change from existing practice is that people will be considered homeless if they are exiting an institution where they resided for up to 90 days (it was previously 30 days, and were in shelter or a place not meant for human habitation immediately prior to entering that institution.
2. People who are losing their primary nighttime residence, which may include a motel or hotel or a doubled up situation, within 14 days and lack resources or support networks to remain in housing. HUD had previously allowed people who were being displaced within 7 days to be considered homeless. The proposed regulation also describes specific documentation requirements for this category.
3. Families with children or unaccompanied youth who are unstably housed and likely to continue in that state. This is a new category of homelessness, and it applies to families with children or unaccompanied youth who have not had a lease or ownership interest in a housing unit in the last 60 or more days, have had two or more moves in the last 60 days, and who are likely to continue to be unstably housed because of disability or multiple barriers to employment.
4. People who are fleeing or attempting to flee domestic violence, have no other residence, and lack the resources or support networks to obtain other permanent housing. This category is similar to the current practice regarding people who are fleeing domestic violence."
The problem is, these are usually people who are in the system, in one way or another. There are many more at risk or struggling.
When it comes to homelessness there are many issues, ones that often seem insurmountable, and include housing, addiction, incarceration, and mental health. Cape May County has several local groups and hundreds of people who volunteer their time and resources to minimize and assist with the community.
The Branches is an outreach of St Mary's Church in Stone Harbor, serving the homeless and marginalized in Rio Grande. Sandra Lockhart, Acting Director explains, "Most Cape May citizens are generous, and donations are necessary. We need shelter. We need volunteers."
One of their volunteers, Linda Riccio, is a designated client advocate assisting with doctor and hospital visits and court appearances. Al Rodesky is another volunteer who works specifically with veterans who explained, "I'd like people to realize these are not substandard people. They are less fortunate people who have fallen on hard times. And it can happen to anyone."
Thanks to their generous donors, The Branches has coats and other warm clothes and sleeping bags and toiletries for anyone needing them. Their fully stocked pantry is available to anyone without food. They provide breakfast and lunch and a warm place to gather from 9:30am to 1:30pm to as many as 60 people per day, six days a week. And seven days a week, (with extended hours) during Code Blue.
Code Blue is a program implemented by the Cape May County Department of Human Services to give vouchers to the homeless to obtain shelter in motels during extreme cold weather (32 degrees with precipitation and 27 degrees without precipitation). In order to get a voucher an individual must visit Social Services to indicate the need. And the individual or family must go through this process each day of the Code Blue. Keep in mind the homeless often don't have transportation or phones. The Branches helps facilitate this process by providing phones and assistance as needed. And then also provide them with a bag lunch to see them through the night.
Family Promise of Cape May County shelters families through a network of 15 Host Congregations and 18 more Support Congregations. In the almost 9 years since Laurie Johnson and Kathleen O'Neill opened the doors, Family Promise has helped 56 families. They cannot accept families who are actively using drugs or alcohol. They are able to accommodate 12 people at a time while offering a safe sober environment while families work on their plan to find housing and work. The host congregation volunteers provide company and a warm place to stay at night while the support congregations provide warm home-cooked meals.
During the day the families stay at the Day Center in North Cape May. This is used as the temporary address and where children are picked up and dropped off for school. A Network Van takes the families to and from the Day Center and the Host Congregation. A Family Advocate helps these families make a plan to find work and housing. Childcare is taken care of so the adults can spend their days working or looking for work.
Families can remain in this program from 30 to 90 days depending on how long it takes to find work and housing.
Laurie and Kathleen agreed, that people should understand this could happen to anyone and brought up the story of Brandon and Lisa, who were fortunate enough to get out of their burning house with their 4 children but were left with nothing. They were renting and did not have renter's insurance. When we met, they were at the Day Center with their two youngest boys. They had left their two older children with family members so they could continue going to school. Right after the fire they moved in with family members but things were very tight. A few weeks later Brandon's car died and he lost his job because he couldn't get to work. They moved down here to be with Lisa's sister but that became very inconvenient.
Family Promise came to the rescue.
"This program changes lives," Brandon says. "We've received more help from strangers than our family and friends. We will get back on our feet thanks to this program."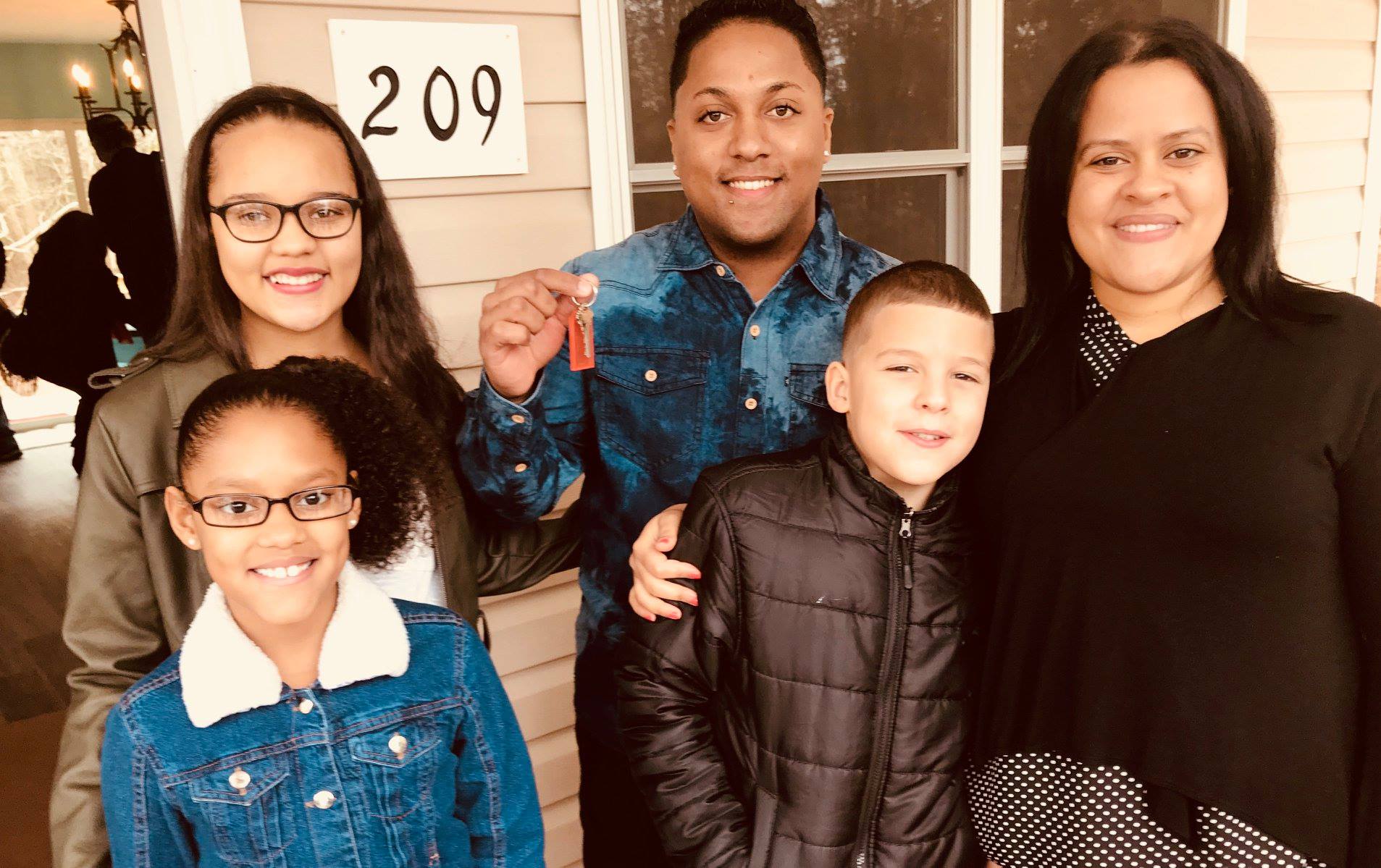 Cape Hope is another network of volunteers. They hold open meetings the third Tuesday at of every month at Cold Spring Presbyterian Church. They provide clothing, food, and logistical support to people who need it.
Barbara Allison volunteers for Cape Hope. She says all help is needed. "The homeless are not just people in the woods. They are not just people on drugs. Some of them work and just can't meet the cost of living. There is not enough affordable housing. There are not enough year-round jobs. There are so many people out there living pay check to pay check, on the brink of becoming homeless. Those that are homeless have no place to stay and they get chased from one place to the next because there is no shelter to chase them to."
Cape Hope is actively working toward purchasing a site that will be transitional housing for homeless families. It will be called Cape Hope Center. They have a site picked out that, with minimal work, is ready to go with 25 units. It is on acreage that is part of their plan to turn into a farm for the use of the residents to have work, provide their own food, and sell at the produce stand to offset costs. Stockton College is already on board to help with childcare so parents can find jobs. Volunteer advocates will help with services and making a permanent plan for when families move into their affordable homes. The goal is to get families on their own feet within 3-18 months.
"The Cape Hope Center project will help families make a transition to healthy and independent living. Housing security provides a base that allows them to develop the skills and systems that make the family a sustainable unit," says Chris Marlowe, who has been heading up the work on this project. "There are approximately 500 persons in the county who have a place to sleep most nights, but are dependent on friends or relatives. They have no secure arrangements for tomorrow or a week from now."
Cape Hope does not have all the money needed but they are sure God will provide through the community by donations, fundraisers, and grants.
Donna Groom, Cape May County Department Head of Human Services, believes, "Homelessness is a problem that can't be solved by one entity. Working together and the synergistic effort of all of our resources is what is going to help to make a difference. This is a multifaceted problem that requires many solutions."
A big topic at the 2/27 Freholder's meeting was the proposed Wildwood location of a homeless shelter. Beyond the fact the freeholders had not discussed with Wildwood officials the idea of opening the shelter in Wildwood, the topic was further confused by the misunderstanding that it would double as a detox center. This was misrepresented on The Boardwalk Blog's recap of The Herald's recent article, and caused a lot of confusion and accusations from the people who commented on the proposal. Wildwood's Mayor Troiano was first to speak out against the shelter being forced onto Wildwood without their knowledge and was very upset about hearing the news via social media. He and Wildwood's chief of police Regalbuto exclaimed they had zero homeless while Freeholder Thornton read the statistics he had received from social services that claimed Wildwood had 37 homeless—the largest number in the county. The specific location is the Barnabas House on Garfield Ave. Several of the citizens pointed out the building was dilapidated while the freeholders tried to convince the crowd it had been rehabilitated. One woman got up and approached the freeholders with recent pictures she had taken of the building to prove it was not a suitable location, as it was in serious disrepair and would obviously cost a lot to get into shape for any habitable purpose. The meeting was concluded by the freeholders stating they would investigate a suitable location and make sure the municipalities involved would be part of the discussion.
"Unless we are willing to let people freeze on the streets," says Chris Marlowe, "we have to have an answer. Ignoring the problem doesn't constitute good policy."