As students rack up debt over unpaid school lunches, local organizations raise private money to cancel it out. But is this really an effective, long-term policy?
By David Todd McCarty | Thursday, April 12, 2018
In most school districts in New Jersey, students who can't afford to pay, are provide with free lunches, but if you aren't eligible for free lunches or are not enrolled in the program, you are charged a debit that can add up over time. In some districts, students who can't afford to pay are given an "alternative meal", usually a cold lunch of lesser value.
There is growing evidence of a national problem, and school districts have sometimes handled it in less than stellar fashion. Stories that highlight a child denied a lunch in the cafeteria — sometimes forced to throw the meal away or given a cheese sandwich instead of the planned lunch menu items — because the child does not have money to pay. Other districts will stamp a child's hand "I owe lunch money" or make them wear a special bracelet, essentially telling everyone that they couldn't afford to pay for their lunch. These scenarios have played out across the country, and are a badge of shame for students.
The School Nutrition Association, a nonprofit school food services professional group, conducted a review of 1,000 U.S. school lunch programs last year and found 76 percent had unpaid meal debt.
In some cases, the issue is a pay gap between kids who are eligible for the free lunch program, and those who actually apply for it. In one New Jersey school district, 58 percent of students were eligible for free or reduced lunch, but only 32 percent received it. The issue? Shame.
Officials point out that all the debt is not necessarily being incurred by children (or really their parents) without the means to pay. USDA rules state that a student can't be withheld a meal simply because they can't afford to pay. But this doesn't apply to children whose families can afford to pay or who haven't applied for assistance. Often parents forget to write a check, or claim that they gave their children cash and it wasn't used for lunch. These children are fed, at least initially, and they are marked down with a debt to be paid later.
In 2014, Governor Christie signed A1796, a bill that essentially allows school districts to refuse to serve a student if their meal account is in default after a period of fifteen days and after two notices.
In the event that a school district determines that a student's school breakfast or school lunch bill is in arrears, the district shall contact the student's parent or guardian to provide notice of the arrearage and shall provide the parent or guardian with a period of 10 school days to pay the amount due. If the student's parent or guardian has not made full payment by the end of the 10 school days, then the district shall again contact the student's parent or guardian to provide notice that school breakfast or school lunch, as applicable, shall not be served to the student beginning one week from the date of the second notice unless payment is made in full.
What this means, in effect, is that regardless of the situation, if the debt isn't paid, the school district has no legal obligation to feed the child after a period of time and two notices.
According to Chris Kobik, Superintendent of schools for Lower Cape May Regional school district, "We do a few things differently. First, we don't farm our cafeteria out to a third party. We think it's important to not only employing local people, but this way we have more control. Second, we don't have an alternative meal, everyone child we feed, gets a hot lunch, the same one as everyone else."
He explains that when student debt crops up, the most important thing is to contact the parents as soon as possible, and to do so directly. "It's critical that students aren't involved in the process of trying to recover bad debt. Often we know who the students at risk are, and it's important that we reach out immediately, to the parents, because sometimes this can be a sign of a deeper problem, and many times we can help."
"One of the most difficult side effects of school lunch debt is that beyond sending notices and using aggressive tactics to recover bad debt, is that eventually the matter can be referred to DCPP (Department of Children Protection and Permanency) or what used to be known as DYFS," says Adele Latourette, from the NJ Anti-Hunger Coalition (NJAHC). "That can be devastating to families already living on the edge. They don't need any additional stress and in some cases, they're already part of the system. This can have a chilling effect on them being involved at all."
Crystal FitzSimons, Director of School and Out-of-School Time Programs for FRAC (Food Research and Action Center), the leading national nonprofit organization working to eradicate poverty-related hunger and undernutrition in the United States, explains, "Three out of four school districts are carrying some kind of school debt. It seems to have gotten worse and schools are struggling. The school day is already long enough, and for kids to go without eating all day—that's just not conducive to learning."
"We had one story of a grandmother raising her granddaughter," says FitzSimons, "and the district hadn't completed the process for her application for free meals. A cafeteria worker ended up throwing out the child's lunch. If the school policy is that you're not going to provide a meal to a kid who doesn't have the money, they have no other choice than to throw out the meal. It's a health issue. They can't turn around and sell it to someone else. But the optics are obviously horrible."
By USDA law, every school district must have a policy regarding resolving school debt, but they have a lot of discretion as to what exactly that policy is.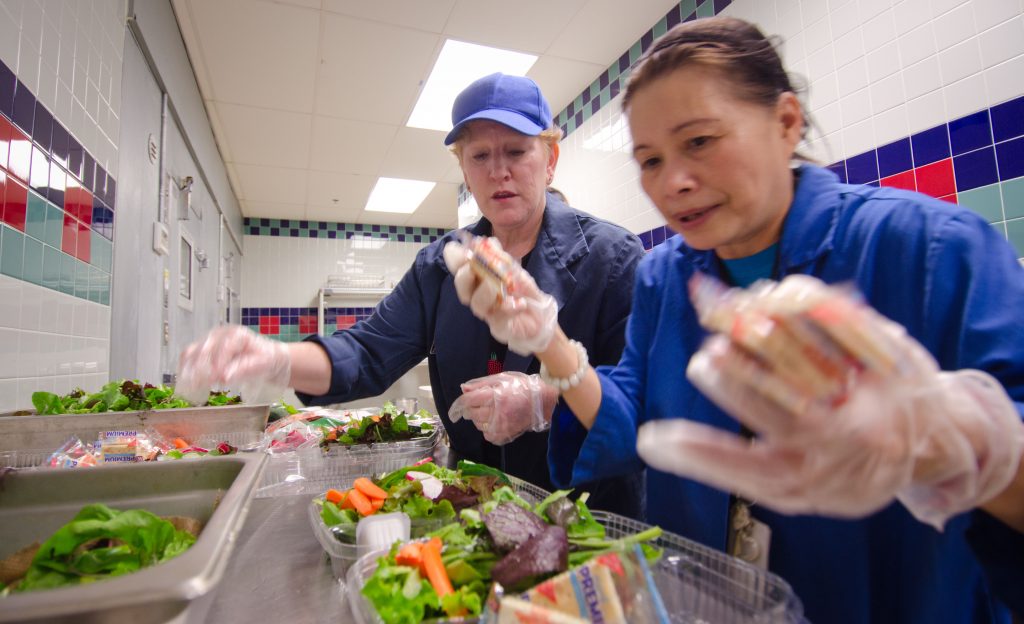 Across the country, students, community leaders and political groups have started gofundme pages or have otherwise began fundraising efforts to cancel the school lunch debt. A quick search on these crowdfunding sites will reveal scores of campaigns, from a few hundred dollars to over $100,000, so clearly it's a nationwide issue and according to many experts, the immigration crisis is only going to exacerbate things.
Some school officials worry that simply canceling the school lunch debts will encourage students who can afford to pay, to neglect to pay and could result in even further increasing school lunch debts. For instance, in one school district in Cape May County, of all the students who were carrying debt at the time of this article, only 755 were in considered in need and were paying reduced lunch prices, versus 5606 students who were fully paid lunch students. It's not clear how many of those who aren't currently enrolled a lunch program, would qualify if they applied.
Gov. Murphy's proposed school aid for fiscal year 2019 is set to bring over $750,000 to Cape May County schools but it's unclear exactly how that money will be spent, and the funding is variable by district with some schools receiving no additional funds.
In 2017, Senator Tom Udall (D-NM) introduced S.1064, a bill also known as the Anti-Lunch Shaming Act of 2017.
S.1064 amends the Richard B. Russell National School Lunch Act to establish requirements for the treatment of a child who is a student at a school participating in the National School Lunch Program or the School Breakfast Program and is unable to pay for a meal at the school. The bill applies to a child who either does not have funds to pay for a meal or has outstanding credit that was extended by a school food authority (SFA).
A SFA may not permit public identification or stigmatization of the child, such as by requiring a wristband or hand stamp. The child also may not be required to: (1) perform chores or activities that are not required of students generally, or (2) dispose of food after it has been served to the child.
Any communication related to outstanding credit must be directed to the child's parent or guardian. A child may be required to deliver a letter regarding outstanding credit that is addressed to a parent or guardian if the letter is not distributed to the child in a manner that stigmatizes the child.
If you follow how Congress passes legislation of late, there are virtually no stand-alone bills being passed. Everything has to be attached to other spending bills. So even though this bill has bi-partisan support, it has failed to get out of committee and won't likely ever see a floor vote. Unless it gets attached to a larger spending bill, it won't see the light of day.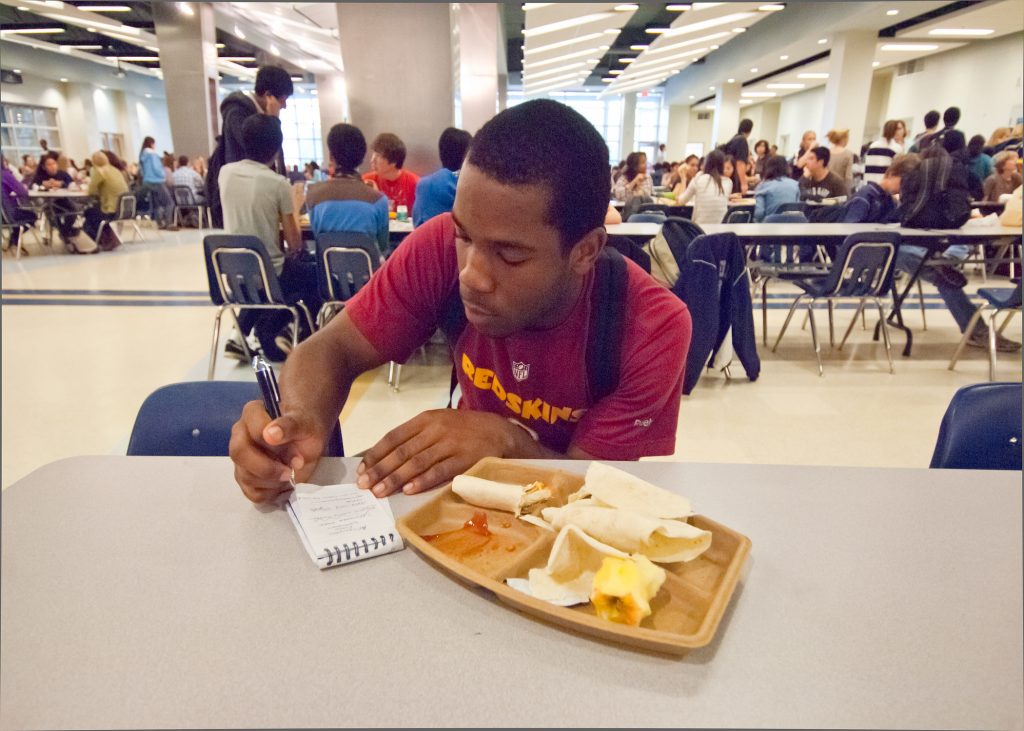 According to the USDA, families with incomes below 130% of the federally-determined poverty line are eligible for free lunches, and the school districts are reimbursed by the Federal government. Families with incomes of 130-185% of the poverty line are eligible for reduced price lunch and the schools aren't allowed to charge more than $.40 per lunch. But NJ is an expensive state to live in, and many experts believe that the Federal poverty guidelines are woefully outdated.
"Even at upwards of 300% of the poverty line, a family could still be struggling," says Crystal FitzSimons. "A single parent with several children, can easily be struggling to make ends meet and still not meet the federal government's criteria. These are often the children who are most at risk."
"When a family starts accruing debt, the schools need to quickly communicate with parents, first to see if they qualify to become eligible for free lunches, and then to help them get certified," she says.
Some kids are automatically certified, such as children involved in SNAP, the Head Start program, who those who have been determined to be homeless or migrants.
There is currently a bill (S-1896) working it's way through the State Legislature that would require schools to keep track of, and report, all instances of refusing lunch to a student, no matter what the reason. It's important to understand just how widespread the problem is, and whether or not it's trending up or down.
Adele Latourette believes that the first step is to enact a a community-wide effort to get people to apply for aid. "Too many people don't understand the system. Either they don't realize they're eligible, they don't know how to apply, or are too ashamed to bother."
Some school districts have opted to solve the problem once and for all by instituting what is called Community Eligibility, which means they simply feed all the kids, no matter what their income. The funding comes from a properly financed budget and allows schools to concentrate on education, instead of the piles of paperwork and stress needed to institute a debt collection system for a nutrition program.
When asked whether or not he thought that could work in New Jersey, Superintendent Chris Kobik said, "Well, I'm not in a position to say, but I know it would be a welcome relief. We expend a lot of resources worrying about this. By law, we're not allowed to run a deficit in the lunch program; it's completely separate. So removing that issue, would allow us to concentrate on other things."
It's not clear how much this would cost, or even whether or not it would be feasible under current budget constraints, but it's clear that the more students who are involved in the school lunch program, the better it is for everyone.
Another initiative that was deemed very successful, but was scrapped by the Christie administration is known as Breakfast After the Bell (S1894 – A3506Lampett), is being revived in the State Legislature and advocates have high hopes.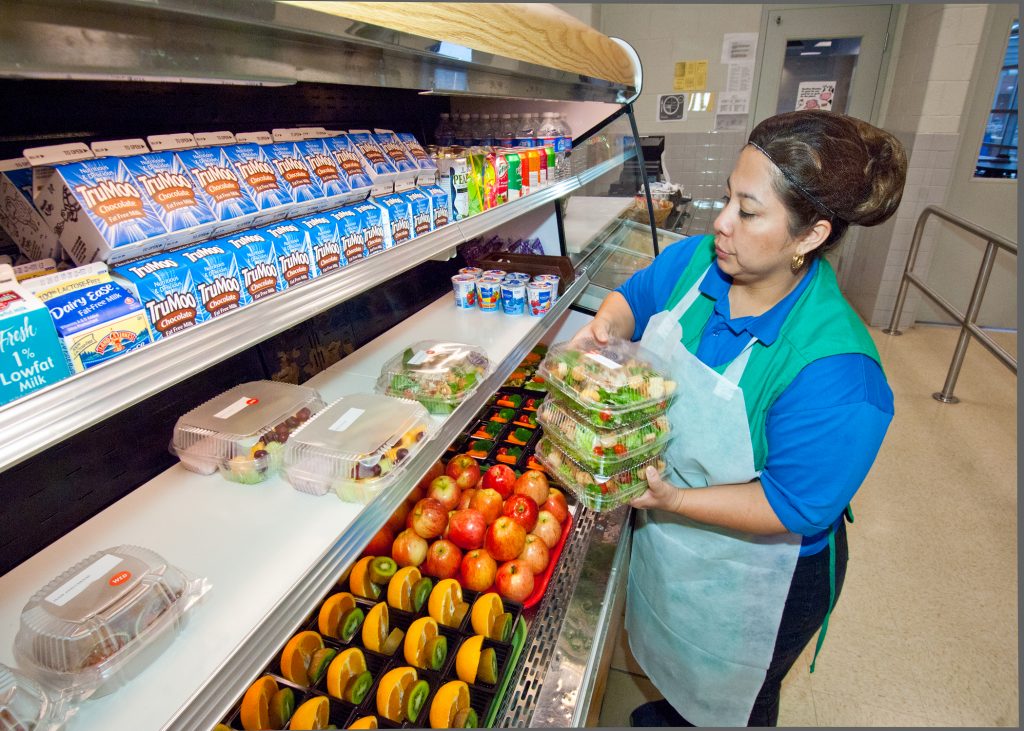 One of the issues with children in need is that even when there is a nutrition program in place, they are at the mercy of bus schedule and therefore can't reach the school before the start of the day. While most school breakfast programs occur before the start of the school day, The Breakfast After the Bell program provides any student who wants it, a healthy breakfast after the start of school, therefore insuring that all kids have access to a meal to start their day.
At this point, there is no comprehensive plan to deal with the issue of school lunch debt. Schools are required to collect these debts, so they use whatever tactics they can do convince the parents that the debts are paid, including but not limited to, withholding diplomas, not allowing students to participate in after school activities including sports, or even being restricted from attending Prom. This is not punishing the parents for bad debt, it's punishing the students for being born into less than ideal circumstances.
Matthew Stagliano, Associate Director of Communications for NJEA, "This seems to be something we're hearing more and more about, but we're waiting to hear how our members respond and are affected by it. We don't have an official stance on the subject as of it, except to say that we certainly believe students should be fed while they are in school."
As long as we all agree that hungry children don't make effective students, we should be looking at school lunches no differently than we look at books, pencils or field maintenance for the football team. It would appear that the issue here is complicated, and it is, but not because we don't have the resources to fix the problem, but because our local government officials lack the will to do so.
Rather than make this an education issue, we've made it a class issue, or a poverty issue, or even a personal responsibility issue. Which begs the question, how much personal responsibility should a first grader have?
Emails to Cape May County Freeholder Gerald Thornton, inquiring about this story were not answered.
—
David Todd McCarty is the Publisher and Editor-in-Chief of The Standard. In addition to being a writer, photographer and commercial director, he's a Partner and Executive Creative Director for an international advertising agency. You can follow him on Twitter @davidtmccarty
SaveSave
SaveSave