The Internet Has Democratized Social Discourse To The Extent That Everyone Is An Expert, Facts Are A Matter Of Opinion And No One Is Right.
By David Todd McCarty | Friday, May 18, 2018
There was a time when Walter Cronkite told the world what to think—we called it the news back then, but the result was the same. "This is what happened today in the world," he told us.
Now what happened in the world today is a matter of great speculation and endless debate, not because we can't decide what actually happened, which is sometimes the case, but because everyone has a difference of opinion on what it means.
News always had meaning, but now that meaning is entirely dependent on who is delivering it.
In today's world, when an event occurs, the details may or may not remain the same on different networks or platforms, and the editorialization of the news can be completely opposed to one another. If you watch the news in Europe, it's far more boring and sedate, with talking heads simply reading you the news. No breathless intrigue. No movie poster graphics. It's boring, because it's just the news. In America, we expect to be entertained.
Because our media is powered by profit, the fight for eyeballs and clicks is intense. Instead of three networks we have hundreds and when you add in the idea that everyone is their own little news platform on social media, we have billions of outlets. Media outlets are sustained by advertising and clicks, so it's not enough to have responsible journalism, they need "must see" entertainment that will generate clicks and ad dollars.
There have always been publishers and media moguls with a political agenda. That's as old as the printing press. But now you have hedge funds that have zero journalistic integrity and only care about maximizing profit.
Local newspapers have been disappearing for years, but even the ones who are left, are increasingly owned by large corporations or investment groups. With fewer and fewer independent sources, what we think of as news has become a means for the few to control the information to the many.
This is a dangerous time for the Fourth Estate and if a free press fails, there is no guarantee that the American democratic experiment will succeed. Greed and power have been the downfall of many a great society.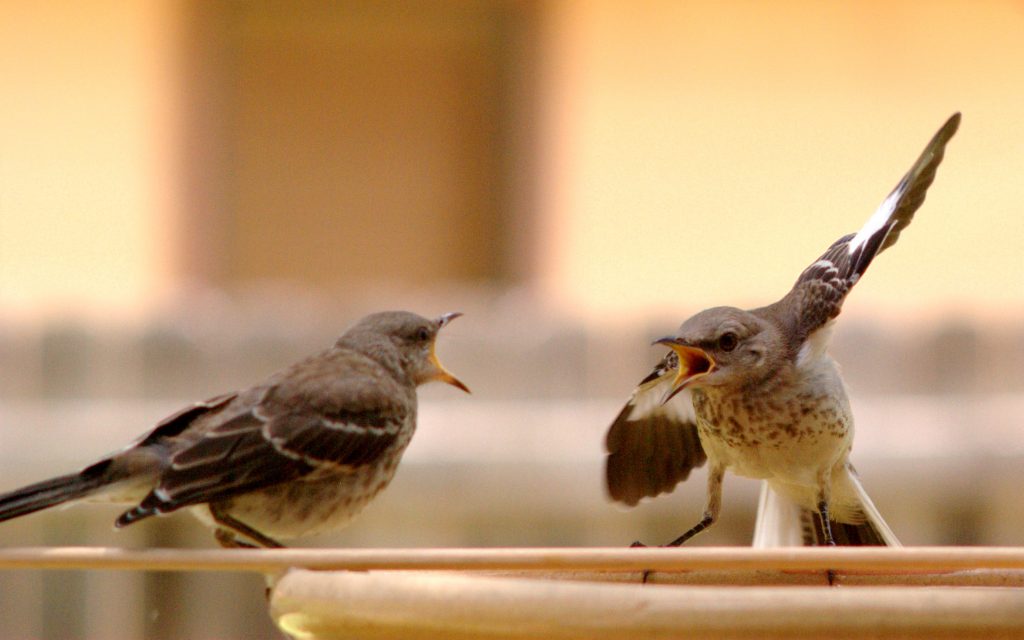 The need for responsible journalism has never been more dire. The blurring of editorial content with hard news has been an inevitable result of corporate media's need to increase profits and it's only getting worse. Baking in an audience because you reflect back to them a world view they want to believe in results in one-sided, and false narrative that has nothing to do with reality.
We don't need objective journalism, we need responsible journalism. Everything we see and hear is subjective and filtered through our own experiences. When you add to that the ability to only input news that fits your particular world view, you end up in a ghetto of your own making.
The internet, and Social media specifically, has made it easy for us to connect with like-minded people and that can be a good thing. But it's also created an environment where it's entirely possible to separate yourself from reality.
It's been argued that this is a problem with both sides of our political divide and to some extend that's very true. On both the Left and the Right, the boogeyman of either political ideology is currently in imminent danger of being arrested, tried and thrown in jail. In neither case is that particularly likely.
We don't need objective journalism, we need responsible journalism.
But there is a difference. The Right might not like the editorial choices that mainstream media makes on selecting what news to cover, but it's still news. Fox News, which is at best the most mainstream of the Right wing news media, is almost entirely entertainment. Commentators such as Sean Hannity, Tucker Carlson, Glenn Beck and Tomi Lahren aren't even reporting actual news anymore, they are giving their opinions with a political agenda. It's sheer propaganda. Shows such as Fox and Friends with Steve Doocy, Gretchen Carlson, and Brian Kilmeade seem to be speaking to an audience of one these days as their completely vapid show appears to be the sole news intake for the current President. Then you have the real crazies on the fringe of sanity with Alex Jones and Breitbart who are simply spreading easily debunked conspiracy theories to mentally challenged bigots and white nationalists.
You can say you think a lot of reporters and editors in the mainstream media tend to lean left in their personal politics, but they're still attempting to report the news. NBC was not doing 24/7 on how great Obama was doing when he was in office. The myth of the liberal media is just that, a well executed strategy for Republicans to sell unpopular policies to a constituency that was uniformed.
The fact is that Liberals tend to be better informed from a white variety of reliable news sources, while Conservatives tend to parrot the same talking points you'll hear from the political pundit to your plumber. It's not because Republicans have such a strong message, it's that they are singular in their focus and they rely on an audience that gets their news from sources that fall in line with the party. The Left is much less monolithic, open to many competing ideas, and therefore harder to represent with a single philosophy.
Even within the Democratic Party, there is a lot of dissension. There are so many factions that even though everyone hates the Republicans, no one can agree on what the message should be. Republicans went with "Liberals are Snowflakes" and that seemed to worked for them.
The book "Troll Nation: How The Right Became Trump-Worshipping Monsters Set On Rat-Fucking Liberals, America, and Truth Itself" by Amanda Marcotte claims that "conservative pundits, politicians, and activists have abandoned any hope of winning the argument through reasoned discourse, and instead have adopted a series of bad faith claims, conspiracy theories, and culture war hysterics. Decades of these antics created a conservative voting base that was ready to elect a mindless bully like Donald Trump."
The central idea being that Conservatives are not longer trying to win an ideological argument, they're just acting in whatever manner will irritate the Liberals the most.
—
You can follow David Todd McCarty on Twitter @davidtmccarty
SaveSave
SaveSaveSaveSave