A small group of dedicated volunteers in Rio Grande treat the most vulnerable among us with compassion and love. They deserve our gratitude and our help.
By David Todd McCarty | Monday, September 23, 2019
There are guardian angels who live among us. You probably don't know them. You might be lucky enough to never encounter them. But if you're one of the hundreds of people living on the edge in Cape May County, they just might have saved your life a time or two.
The Branches Outreach Center in Rio Grande, New Jersey is the county's only day shelter, providing meals, showers, clothing, access to social services and emergency care. They are entirely run by volunteers and survive on private donations as well as the charity of some local churches. The county has no overnight homeless shelter. During Code Blue, families with children can get vouchers to stay in local motels, and the really vulnerable are offered shelter in local churches. They have to be put out by 6am according to state law.
A lot of them, especially on those really cold mornings, end up at inside the storefront of a strip center in the middle of Rio Grande. There they can get a hot meal, coffee, and an escape from the elements. They also get a place to sit where they are not bothered, but in fact find people to talk to, to hear their problems, and maybe even help them with them. They find a community.
According to the Branches website, "In 2008, St. Mary's, Stone Harbor, and St. Barnabas, Villas, Episcopal Churches, created a faith-based mission for an underserved but growing part of the County. While the intent was to provide study and worship at that site, we began to attract a number of people in need from the surrounding community and so the mission pivoted to address their lack of necessities."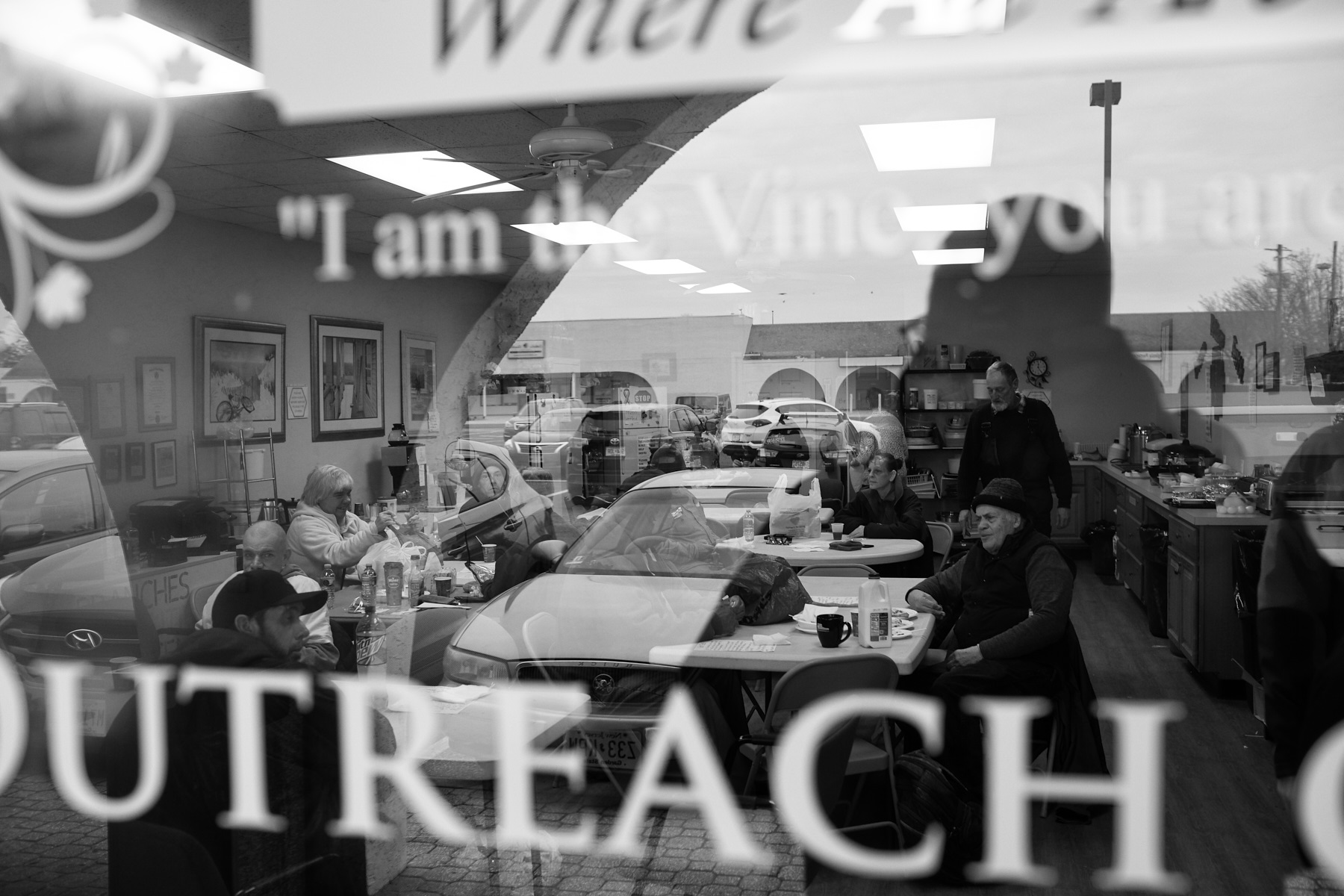 In addition to meals and a safe space, Branches has clothing, toiletries, and a shower. Everything they have is donated by individuals and organizations. If they get too much of something, they send it elsewhere. One day when I was there during a Code Blue, they got an enormous load of fresh milk and juice. What they couldn't use was sent to a nearby church.
A Code Blue, if you're not familiar with the term, is any evening when it gets below 25° or below 32° with precipitation. The county declares a Code Blue based on the national weather service and warming stations (public spaces) are made available, churches can take in people overnight, etc… They often aren't allowed to sleep in the warming stations such as police department lobbies, but they can avoid freezing to death. It's an imperfect system.
The Director of The Branches Outreach Center is Sandra Lockhart and her administrator is Theresa Mascione. Sandra and Terri are the force behind the compassion of Branches, but they rely on a cadre of volunteers to help them run day to day operations. You can usually find one or the other of them there from 8:30am to 1:30pm Monday through Saturday. During Code Blue they are open 6am to 6pm or whenever the last person has been found overnight shelter. It's demanding work and they're tireless in their mission.
A lot of the energy of the volunteers at Branches revolves around putting out little fires. Small emergencies of medical, legal or housing that need to be attended to immediately. It's hard to think long term care for any of the people in their care. Some aren't capable of receiving it even if it was offered. People fall through the cracks. Some are willfully defiant.
There are a variety of men and women who volunteer at Branches, but even the homeless population pitch in to help with whatever is needed. It's a real community and it's not always obvious who is in need and who is providing care. The homeless rarely look like you think they will and anyone might be a volunteer.
Normal For A Day
This summer, the general manager of one of the local motels, which is 80% occupied by homeless families living there paid for by the state, came to Branches and asked for their help. Terri explained to me that this particular manager was one of the good ones. "A good egg." He holds barbecues on the weekends for the tenants, and knows each family and all their kids. He as a family with young kids of his own.
He explained that by August, the kids get pretty "rammy" and he wondered if there was any way to organize a trip to Wildwood so they could go to the waterpark. Within a few days, Branches had raised the money, organized transportation through the county, secured tickets through a private donor and a matching donation by Morey's Pier, and made enough sandwiches and brown bag lunches to feel a small army, and chosen a date.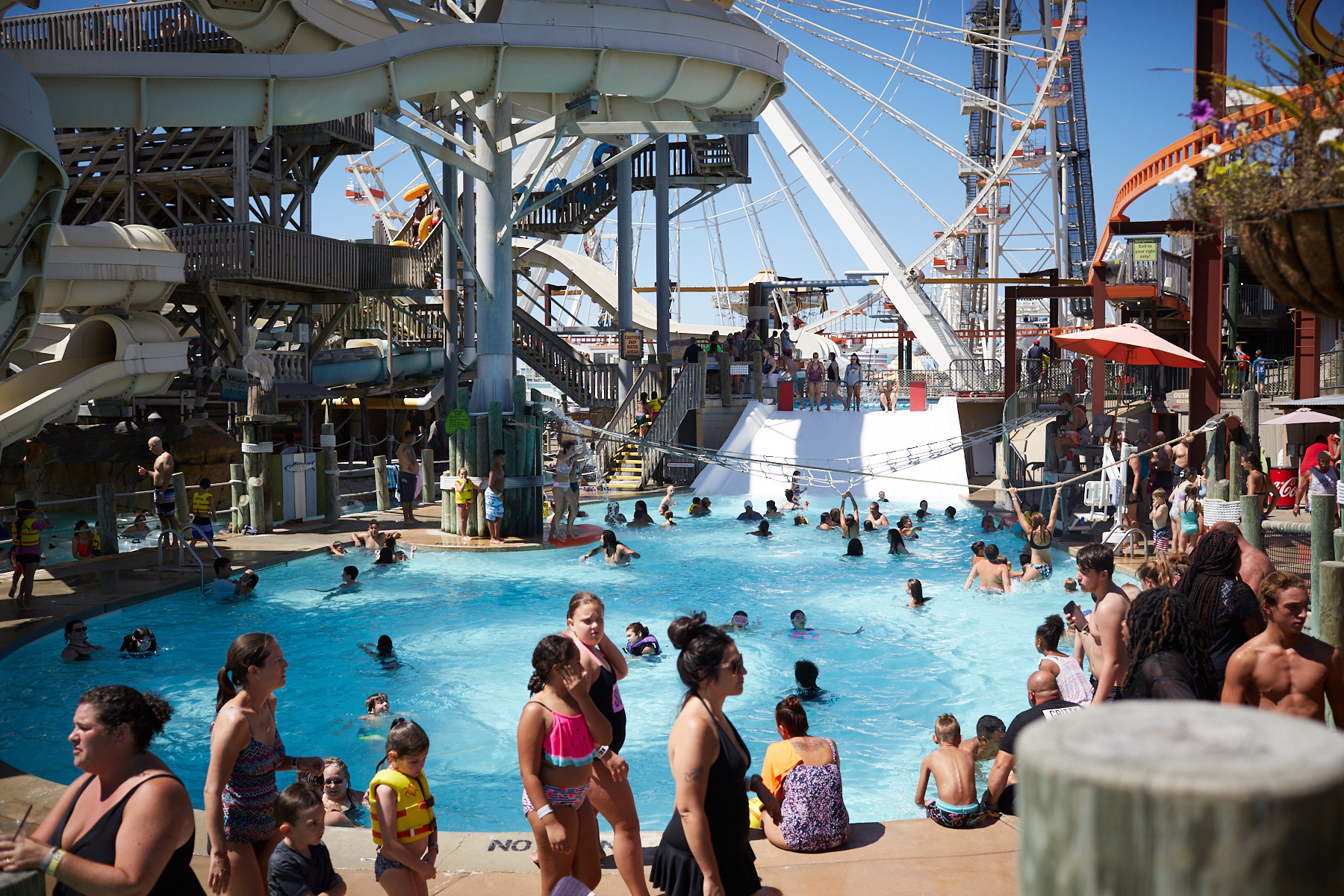 In all there were about fifty kids and a slew of parents and volunteers that emptied out of three buses on Schellenger Avenue on the boardwalk in Wildwood on a beautiful summer day. A local church had donated brand new beach towels, one for each child, and you would have thought it was Christmas morning by the reaction from the children.
Morey's Pier offered a large picnic area for the group to set up in, and soon the kids and their parents had run off to enjoy the waterpark.
I was struck by how everyone knew everyone else. There was a real sense of community. The kids knew all the adults and called them by their first names. The adults knew all the kids. Parents, residents, volunteers and kids, all having lunch and enjoying a day on vacation at the beach. Despite their close proximity, it's not something they get to experience a lot of. It was not lost on us that the next day they would still be homeless, living in a motel, but I saw nothing but smiles and heard nothing but laughter.
When it was time to leave, Terri led everyone to get ice cream on the boardwalk. Each person was allowed to order whatever they wanted and Terri paid the bill. Then everyone boarded the buses and drove back to their lives, living day to day in a motel.
It wasn't something that changed anyone's life in the long term of course, but for at least that one day, everyone felt normal and cared for. And if I was to guess, I believe they'll think back on that day with fond memories.
Doing Whatever It Takes
Much of the day-to-day operation of Branches is handling a lot of little fires. Fresh socks for this one. A new coat for that one. Helping out with paperwork and making phone calls. Making sure the coffee is made and that there is plenty of sugar.
But these are punctuated by real emergencies that require outside help. Sometimes it's an ambulance for a client who can't breath. Sometimes it's dealing with a legal issue.
On one day last week, an elderly couple was brought in by social services. They were refugees from Puerto Rico and they had nothing but the clothes on their backs. She was frail, confined to a wheelchair due to a degenerative back issue, and was clearly terrified. She spoke no English, and her husband only spoke a bit more. They had lost everything in Hurricane Maria, including his small business, and had finally made their way to the mainland.
They had recently been to social security and were told their benefits would be $235 for him and $100 for her. A month. This was what they were supposed to live on. They had no place to live and had been dropped off at Branches.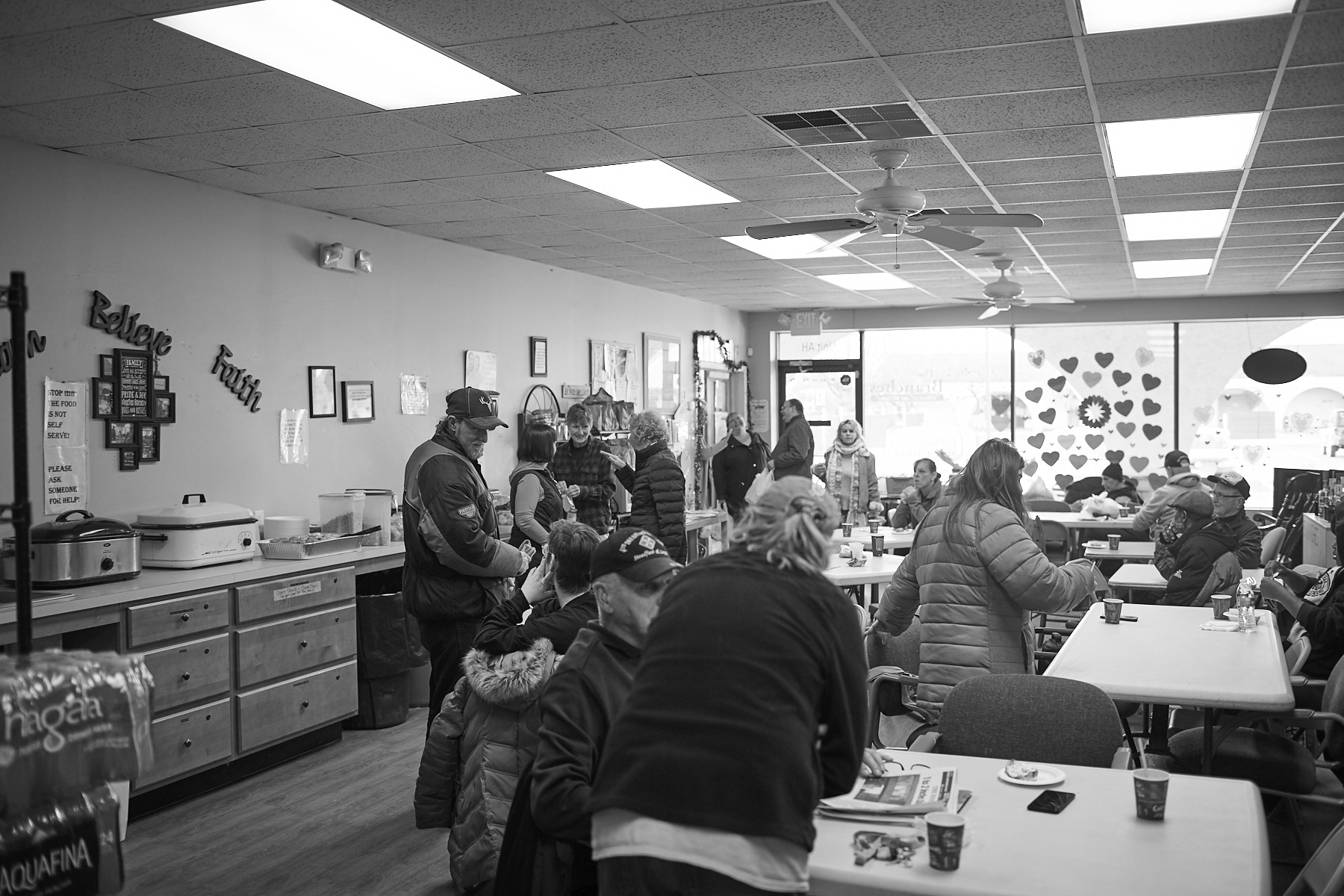 Branches has an emergency fund that people donate to, just for this type of thing, and they immediately found them a local motel room and started making phone calls.
First they reached out to people online and money began to pour in. They were able to raise a few thousand dollars in a matter of days, but at $325/week for the motel room, that wasn't going last very long. They also reached out to a network of Hispanic churches and groups to see if they could find someone who could take them into their community for long term care.
I don't know where they stand at the moment, but for the time being, they are safe, fed, clothed and getting medical treatment.
Moving Forward
Living in a motel is the best case scenario if you happen to find yourself without a place to live in Cape May County. If you don't have minor dependents, you don't quality for vouchers from the state. You end up living in a tent in the woods, or in your car. Some of the motels are shoddy operations, with broken windows and doors that don't lock. Less scrupulous motel owners kick the residents out at 6am, even though the room has been paid for by taxpayers until checkout at 10 or 11am. Sometimes, the rooms aren't cleaned.
It's not exactly the Cape May resort experience some might imagine.
Everyone who finds themselves in this situation has a story. Sometimes it's a long path downward, involving mental illness and chronic substance abuse. But more often than not is a string of coincidences, bad luck and unfortunate timing that result in losing one's housing and finding yourself in an unthinkable situation. Domestic abuse enters into the stories of many single mothers with children, either by partners, spouses or other family members, meaning that turning to family isn't an option. Often they don't want anyone to know where they are, either from fear of safety concerns or the mere shame of having friends, colleagues and family members find out about their situation. In the best case scenarios, this is a temporary problem and they are able to secure housing, and employment and get back on their feet. In the worse cases, they can end up in jail or the hospital, or dead.
Cape May County has done almost nothing to alleviate or address this problem, typically choosing to ignore it and hoping it goes away. They see proactive measures such as creating a shelter, as encouraging, exasperating or even inviting the problem to grow. They are concerned with how an open homeless problem will effect tourism, as you can imagine. But other communities, even resort communities have found effective solutions that are both sustainable and compassionate.
In the meantime, there are a group of volunteers, mostly women, who strive every day to care for the downtrodden and vulnerable in this little seaside community. They not only need your compassion, they need your help. Consider donating food, clothing, and toiletries. Consider donating your time and coming to sit with the people and just talking. Mostly, consider making a monthly donation of cash to their Emergency Fund, which gives them the freedom to help those most in need.
The Branches Outreach Center is at 1304 Rt. 47, Unit AH, Rio Grande, NJ 08242. They can be reached at 609-886-5091 or TheBranchesCenter@gmail.com. You can follow them on Facebook where they are constantly posting about specific needs. https://www.facebook.com/www.TheBranches.org/ and you can donate via Paypal here https://www.thebranchesoutreach.org/donate