They weren't on the ballot. They may avoid the public eye. But these unelected New Jerseyans are riding on tax breaks and running your government.
This is a series of reporting by ProPublica in partnership with local news organizations, republished here with permission for The Standard.
---
State Tax Breaks Rewarded Companies Connected to One Powerful Man. The Governor Just Killed Them — for Now.
New Jersey Gov. Phil Murphy vetoed the state's controversial tax incentive program after a WNYC-ProPublica investigation into its connection to George E. Norcross III, and months of scrutiny.
by Nancy Solomon and Jeff Pillets, WNYC | August 23, 2019
New Jersey Gov. Phil Murphy on Friday vetoed legislation that would have extended the state's controversial tax break law, and he recommended a sweeping overhaul of a program state investigators say benefited powerful insiders at the expense of taxpayers.
"For the past six years, New Jersey has operated under a severely flawed tax incentive program that wasted taxpayer money on handouts to connected companies instead of creating jobs and economic growth," Murphy said in a prepared statement.
That program expired at the end of June, but the Legislature passed a bill that would have extended it for seven months as the governor and lawmakers negotiated reforms. More than $11 billion in tax credits for 1,000 projects have been approved by the state since 2005, Murphy wrote in his six-page message to legislators.
---
Meet the Congressman Defending Questionable Tax Breaks for a Company Connected to His Rich Brother
After multiple issues have surfaced with Holtec International's New Jersey tax break application, Rep. Donald Norcross, its biggest congressional supporter (and the brother of a Holtec board member) is playing defense.
by Susan Schmidt, special to ProPublica | July 2, 2019
When New Jersey Rep. Donald W. Norcross appeared at a 2015 groundbreaking for a company building its new international headquarters on Camden's waterfront, he called it the "perfect partner" to help the poverty-stricken city return to its midcentury prosperity.
That same month, the Democratic congressman went to the House floor to praise Holtec International and its chairman, Kris Singh, a campaign contributor who was seeking federal approvals and funding for nuclear cleanup initiatives around the country. The company had promised to bring hundreds of new manufacturing jobs to South Jersey, including highly paid engineers to advance its nuclear technologies.
Singh, the congressman said, had been looking for a place to manufacture advanced small modular nuclear reactors, known as SMRs, an innovation that could transform the global nuclear industry.
"Dr. Singh is going to start out with 400 new employees and go to 1,000 after a few years, creating these new SMRs," Norcross said. "He literally could have gone anywhere in the world, where many of his products currently go. He is coming to Camden, New Jersey, here in America."
Four years later, few besides Norcross have heaped such praise on Holtec.
---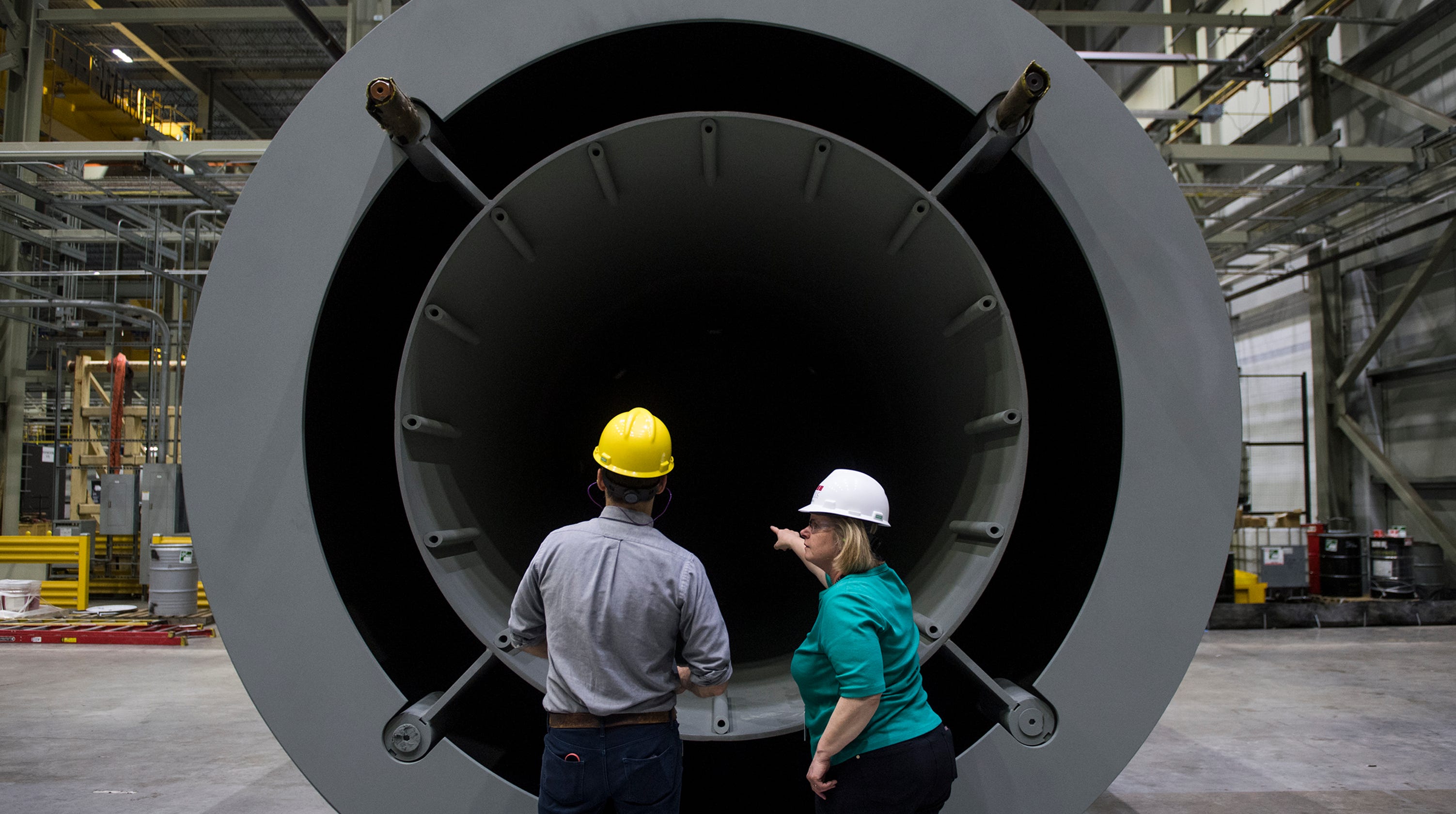 A Huge Tax Break Went to a Politically Connected Company in New Jersey Despite Red Flags
Holtec International told New Jersey regulators that Ohio was competing for its new headquarters. But officials there stripped the firm of past tax awards for failing to create the jobs it promised.
by Jeff Pillets and Nancy Solomon, WNYC, and Alex Mierjeski, ProPublica | June 26, 2019
In January 2014, as Holtec International explored sites for a new national headquarters and high-tech manufacturing center, the New Jersey company told state officials that the Garden State had stiff competition.
A number of other states, including Ohio and South Carolina, had offered "robust proposals" to persuade the nuclear technology firm to relocate, said Holtec CEO Kris Singh in his sworn application to the New Jersey Economic Development Authority.
Generous tax breaks from New Jersey's new economic development program, he argued, could place Camden "on a level playing field" with Holtec's other suitors. In return, the firm pledged the retention of 160 jobs and the creation of an additional 235 positions. Six months later, the EDA awarded the company $260 million in taxpayer assistance — the second-largest tax break in state history.
---
More Instances of Fraud and Mismanagement Over New Jersey Tax Incentives Surface in New Report
A hospital connected to New Jersey political boss George E. Norcross III lied to win state tax breaks, a new special task force report says. The report details several other new pieces of evidence of Norcross' influence over the tax incentive program.
by Jeff Pillets and Nancy Solomon, WNYC | June 18, 2019
A task force investigating New Jersey's controversial tax break program released a report Monday concluding that fraud and mismanagement tainted the $11 billion effort to bring new jobs and businesses to the state.
The report included new evidence of the influence of Democratic Party boss George E. Norcross III in steering tax breaks to favored businesses and nonprofits located along the Camden waterfront. The task force was formed by Democratic Gov. Phil Murphy in January to investigate the program.
It said that a Camden hospital system for which Norcross served as board chairman sought to mislead the state in its application for $39.9 million in tax breaks.
In a November 2014 email included in the report, a Cooper Health executive acknowledged that the hospital did not intend to leave New Jersey but was "quietly" seeking a lease quote for office space in Philadelphia to satisfy the tax break program's legal requirements.
---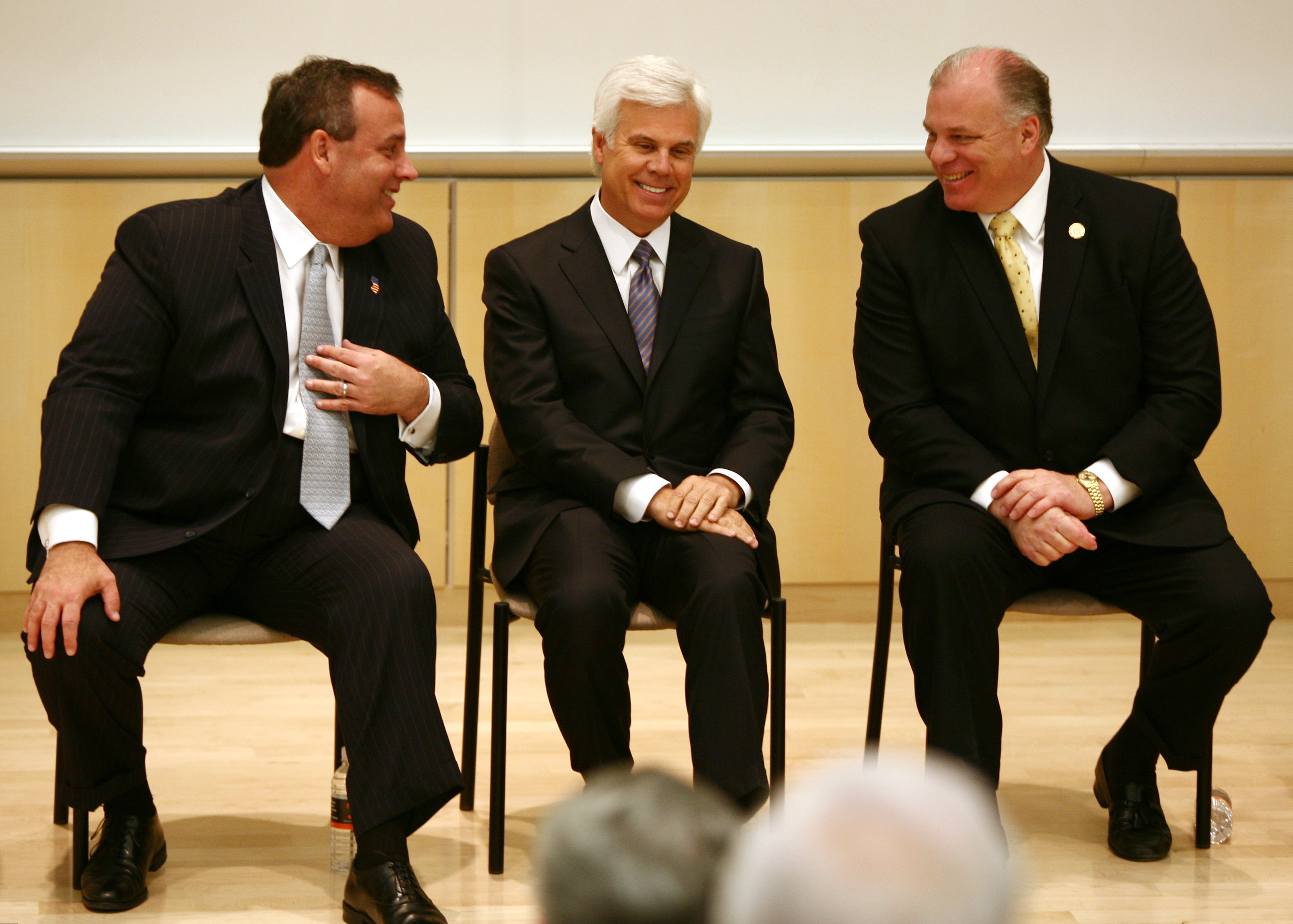 Emails Show How Much Pull Political Bosses Had Over State Tax Breaks
State officials scrambled to meet the demands of a lawyer at the firm where Philip Norcross, the brother of New Jersey political boss George E. Norcross III, is managing partner.
by Nancy Solomon and Jeff Pillets, WNYC | May 21, 2019
A law firm linked to New Jersey political boss George E. Norcross III enjoyed extraordinary influence over the state's tax break program, crafting new rules and regulations in hundreds of calls, meetings and messages with top officials in Trenton, newly released emails reveal.
The emails, obtained by WNYC and ProPublica through a public information request, provide a rare look at how the Norcross family machine leveraged its access to top state officials to advance the interests of clients and friends allied with the political leader. The lawyers pushed officials at the New Jersey Economic Development Authority for client concessions, pressed staffers for expedited reviews and went over their heads to appeal objections.
Kevin Sheehan, an attorney with Parker McCay, where Norcross' brother Philip is managing partner, focused on getting bigger tax breaks for the Philadelphia 76ers, Cooper Health System and nuclear services giant Holtec International, which won some of the most lucrative tax awards in state history. The companies were promising to move to downtrodden Camden as part of a renaissance pushed by George Norcross, a Democrat whose insurance brokerage was among the tax break recipients.
Sheehan phoned or emailed EDA chief Tim Lizura nearly every day. He arranged dozens of meetings and conference calls with Lizura's lieutenants and lower-level staffers, who spent hours consulting with the lawyer and working out financial projections and various development scenarios for his clients.
---
For more stories by ProPublica in this series visit the link below:
The Standard republishes ProPublica articles with permission.