Five of the Democratic candidates running for the 2nd Congressional District House seat have signed a pledge calling for an end to the so-called "party line" on ballots in New Jersey.
By David Todd McCarty | Tuesday, February 11, 2020
Cape May County Indivisible announced today that five of the new Democratic Candidates for New Jersey's 2nd Congressional District House seat currently held by Rep Jeff Van Drew (NJ-R), had signed a pledge they created, calling for the end of the party line on the ballot.
On January 28th in Wildwood, Cape May County Indivisible hosted a counter-protest in response to the Trump rally. Speakers included Martin Luther King III and NJEA President Marie Blistan, as well as many of the CD2 candidates who are competing to challenge Rep. Jeff Van Drew for his seat. At this event, the Indivisible organizers introduced a pledge called "Democratize New Jersey."
All of the CD2 candidates who spoke at the protest committed themselves to ballot reform by signing the pledge: Ashley Bennett, Will Cunningham, Amy Kennedy, and John Francis. Over this last weekend, a fifth candidate also signed on, Robert Turkavage.
New Jersey is the only state in the country to feature an exclusive "party line" in primaries which grants an inordinate amount of privilege to those on that line. Grassroots progressive groups like Cape May County Indivisible reject this system and are demanding a more open, transparent, and fair democratic primary process in New Jersey. According to Indivisible, the current structure enables political bosses, elected and unelected, to maintain tight control over candidates up and down the ballot – running off the line is considered a "death sentence."
"When we talk about 'machine politics' in South Jersey – this is at the root of it. This is the exact ballot structure that billionaire party bosses exploit to control our elections," said Indivisible organizer Cassandra Gatelein, "The candidates then become indebted to the party bosses, putting their desires before the needs of their constituents. This pledge is about putting power back into the hands of the people. "
The pledge reads, in part:
"We, the undersigned, resolve to CALL FOR THE END OF THE COUNTY LINE and to SUPPORT BALLOT REFORM that EMBRACES THE SPIRIT OF OPEN DEMOCRACY AND DEMOCRATIC VALUES to COMPETE IN A TRANSPARENT PRIMARY PROCESS in which there is no inherent advantage granted to a single candidate through the ballot structure and we engage solely on the merits of our respective experience, platforms, and ability to campaign effectively to win support and invite accountability from our constituents."
According to Indivisible, removing the party line structure of the Primary ballot ensures that campaigns focus on the issues that are relevant to those candidates and the offices they seek, rather than to the baggage and priorities of other candidates above or below them.
"The party line is clearly undemocratic," says Sue Altman, Director of New Jersey Working Families Alliance, "and doubles down on giving party bosses undue sway over the democratic process. The Jeff Van Drew debacle is a prime example of how the party line is ineffective at selecting quality, Democratic candidates for office. Every County Committee Chair needs to revisit the bylaws that govern elections in New Jersey and demand a change to the party rules to evolve this archaic system."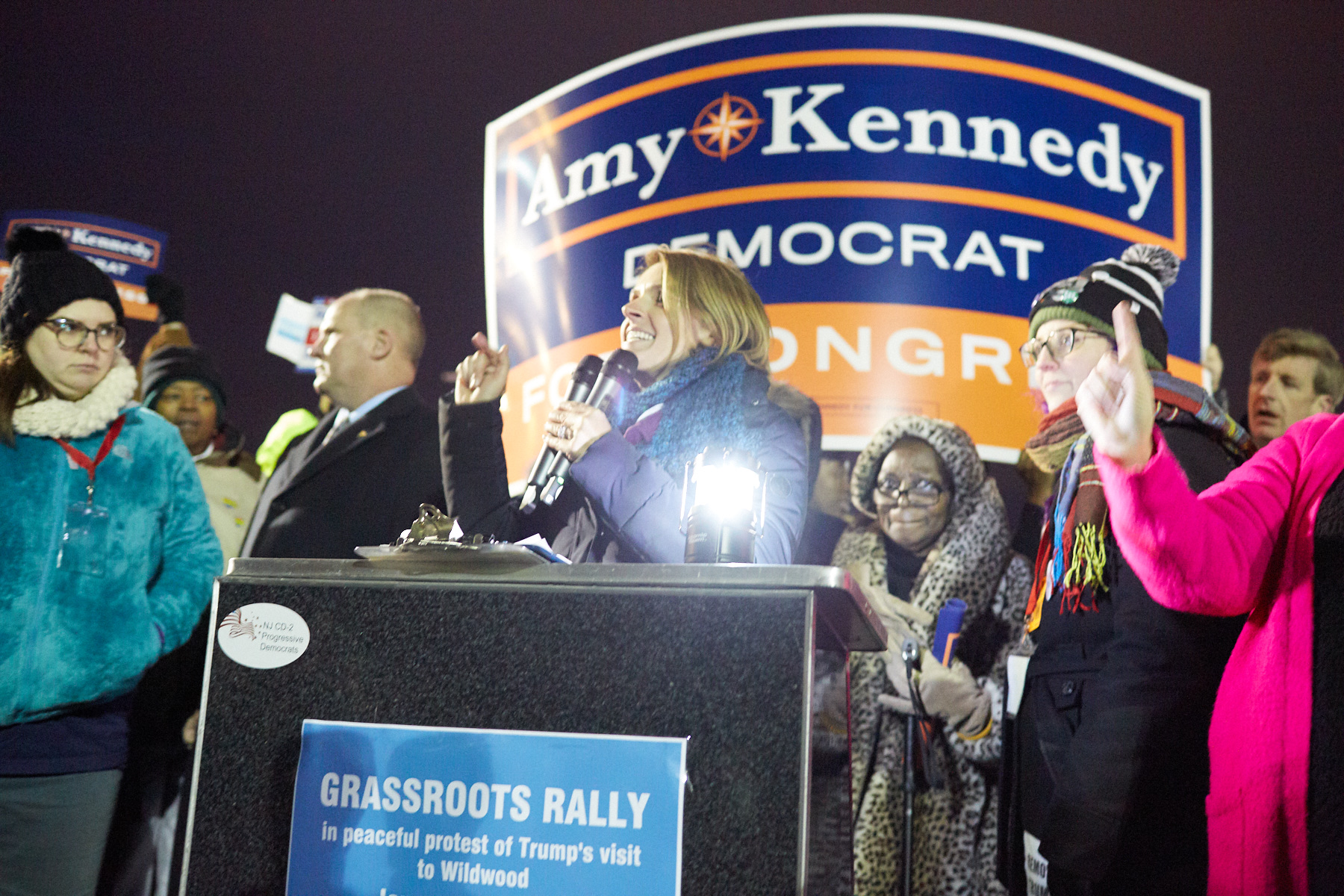 Critics of the current system argue that getting rid of this arcane structure eliminates the infamous "ballot Siberia" in which candidates can find themselves on distant columns, all alone, visually isolated from everything else, or even on a separate page entirely from most of the ballot, even when they are running as Democrats.
"This pledge calls attention to an anti-Democratic structure unique to New Jersey Primary ballots, by getting candidates to publicly acknowledge the inequity and corruption enabled by the party line." said Indivisible organizer Kyle Aldrich.
"The grassroots progressive movement is on fire. We are energized and we are growing. An increasing number of people are becoming aware of the corrupt machine politics that gave us Van Drew, and they want to know what they can do to change it." said Indivisible organizer Shayla Woolfort. "This pledge is only the beginning."
Atlantic County Democratic Chairman Michael Suleiman said, "Each County handles their process a little differently. Some Chairs make their own call or hold meetings. Atlantic County actually has a nominating convention. In fact, we have the longest running nominating convention in the state of New Jersey. We've been doing that since 1975, and we're proud of that history."
The Atlantic County Democratic Convention will be held March 8, 2020.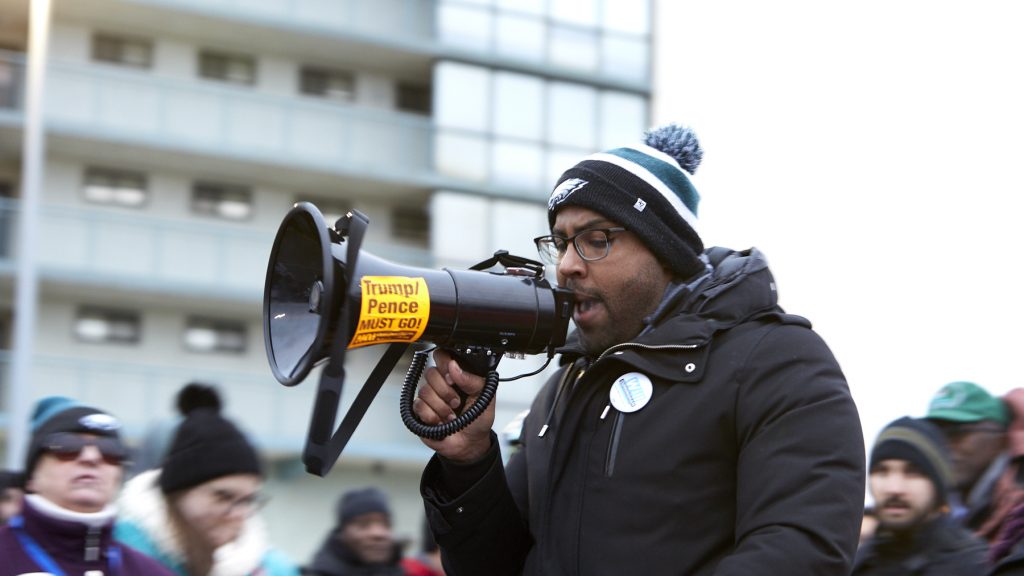 "Obviously many of the candidates will be vying for our endorsement and we look forward to that tradition. Ultimately, we will let the delegates decide. At the end of the day it still has to be ratified by the convention, and whichever candidate wins, will get the endorsement of the County Party Committee."
When asked whether he had a personal endorsement, Suleiman said, "Given that we have four candidates from Atlantic County seeking the endorsement, including one, Ashley Bennett, who is an actual Freeholder that I campaigned hard for, I made the personal decision to not endorse anyone until after the convention.
Only one candidate who has formally announced a run for Jeff Van Drew's seat has not signed Indivisible's pledge and that is political science professor Brigid Harrison. Harrison was the first candidate to enter the race and announced that she had garnered six of the eight county chairs' endorsements soon after her announcement, including New Jersey Senate President Steve Sweeney; Chairman Joseph Andl, Burlington County; Chairman James Beach, Camden County; Chairman Brendan M. Sciarra, Cape May County; Chairman Steven Errickson, Cumberland County; Chairman Fred Madden, Gloucester County; and Chairman Steven Caltabiano, Salem County.
Many Progressive groups called foul, calling for greater transparency and less back room deals. Some of the Chairs have even been rumored to be considering walking back that endorsement under pressure to allow voters to make their own decisions. Groups such as Indivisible and Working Families Alliance have pledged to fight to change the party rules to make them more democratic.
Cumberland County Freeholder Jack Surrency has also been named as a potential candidate although he has not officially announced. He was not available for comment at press time. Brigid Harrison also did not return a call by press time.
---
You can follow David Todd McCarty on Twitter @davidtmccarty and The Standard @capemaystandard