Democrats across the political spectrum are increasingly intolerant of ideological differences within the Party and it's become difficult to build a coalition.
By David Todd McCarty | Tuesday, February 18, 2020
Trying to wrangle the Democratic Party into one big tent is a bit like trying to give a herd of cats a bath. No one likes the tent, everyone is trying to put on their own show, and no one agreed to a bath in the first place. All we really know is we don't like the person trying to give us a bath, or the bath, or the tent. If pressed, the only thing we can really agree on is that we hate the ringleader currently in charge of the circus, especially after he put the clowns in charge, deported the baby animals, tried to lock up the donkey and let the crazy elephant loose.
Despite the critical need for Democrats to come together in this existential crisis for the future of democracy in America, the Party finds itself bickering about what to do, who to have lead us, what to do about the elephant, and how to run the circus out of town.
The Democratic Party has always been a diverse coalition of ideologies, communities, ethnicities, class and race. It's impossible to find a single issue, or even a small group of issues that will unite the coalition. You're not going to develop one message, or find one candidate, that resonates with everyone, and people need to stop trying or even asking for one.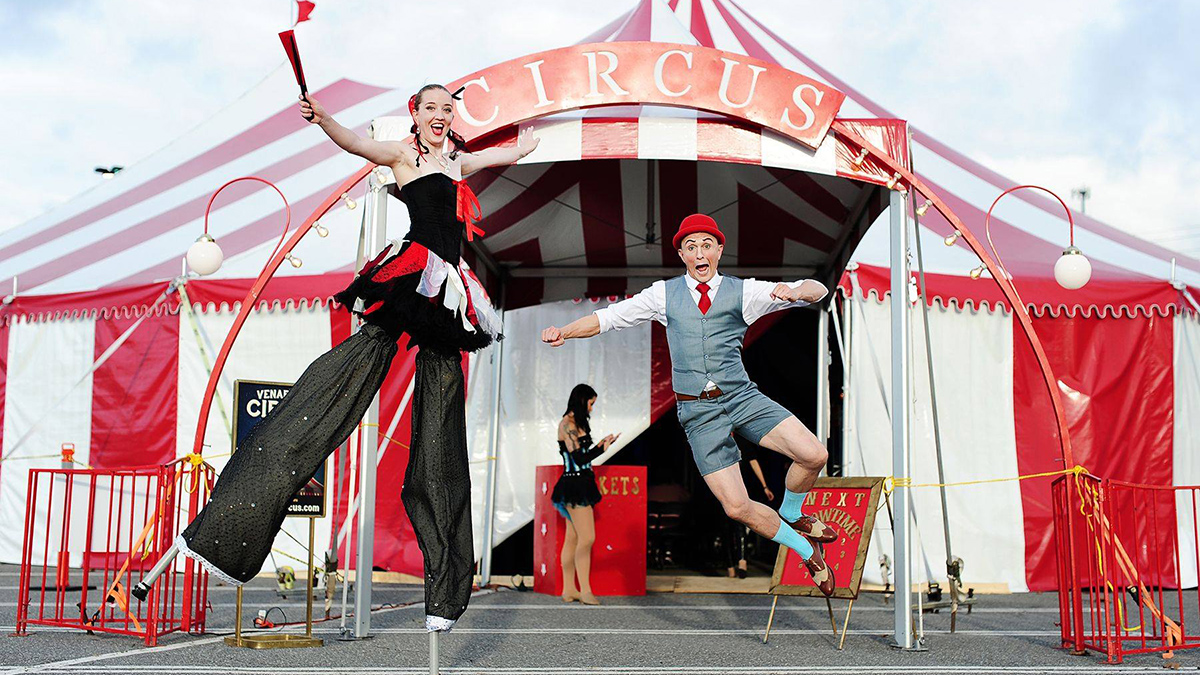 What Democrats need to understand is that we can't get everything we want, all at the same time. We have to take turns, help each other out, be patient, be open, be tolerant and work together, simply because we will get further that way.
Republicans have been successful at building a coalition of uninformed, working-class white people who will believe what they are told, along with a mix of wealthy white people who will benefit from the policies of the Party as long as they keep the masses in check. So they use bigotry and the fear of the unknown, along with the promise that everyone has the chance to be rich in America even though that has proven to be patently untrue, to keep everyone rooting for the upper class.
Democrats have a much more difficult road ahead of them. You have battle between theoretical ideology designed to build a government that can help the most people in need, mixed with the terror of economic inequality that is in no way theoretical. Black Americans in general, poor and working-class people of color in particular, are not in a position to fight for theoretical solutions to problems that they experience first hand on a daily basis. The LGBTQ community isn't interested in your plan for patience. Women don't want to hear that eventually, their time will come. There are immediate needs, but there also long term goals that must be considered.
But if we don't work together, we will be ripped apart accompanied by the laughter of white men wearing red baseball caps and talking about how great America is as they dump poison in the drinking water for profit.
We must find a way towards tolerance of our own differences of opinions. We aren't arguing about what is a fact or not, but are often arguing about what is more important to which group. It's true that climate change is the existential threat of our time, but if you're going to be shot by a cop next month, or jailed for a drug legal in ten states, you can't be expected to worry about wether Miami will be under water by 2050.
Mostly we need to stop looking for the perfect candidate and quit searching for reasons NOT to like someone, but instead look for reasons TO accept one another. The candidates all have flaws. No one is coming to save us. There are no superheroes. We have to save ourselves. Let's start with trying to save each other.
We have put too high a price on entry into the big tent. You don't believe this. You don't agree with that. You want more than I want. You want less. You're wrong. I'm right. No peanuts for you.
The problem isn't with the size of the tent, it's with who is allowed to come inside. Let's let everyone in, listen to what they have to say, and find a way to work together. Of course, if they are just there to abuse everyone, we'll chuck em out on their ear. Tolerance was never supposed to be absolute, regardless of what Fox News likes to spout. It's earned and shared.
So, let's come together and have a few peanuts, make some plans, and send this ringleader and his clowns packing.
Let's do it together.
---
You can follow David Todd McCarty on Twitter@davidtmccartyand The Standard@capemaystandard.