As the global pandemic spreads, events such soccer matches and basketball games, to cruise ships and summer music festivals, are planning for an uncertain future.
By David Todd McCarty | Wednesday, March 11, 2020
With the coronavirus pandemic getting into full swing, mitigation has become possibly more important than containment as communities struggle with the best way to keep it from spreading. Self-quarantine has been one way with people who are able, to begin working from home.
But the biggest change seems to be the effect on events of 1,000 people or more. Typically what we are talking about are sporting events, from high school to college to pro. It would also include things like music festivals and vacation resorts. But it would also pertain to schools and churches that contain large numbers.
Already colleges are considering cancelling classes, but will that simply send millions of kids used to spending time in close quarters in large groups, home to their families and communities that might not be affected otherwise?
What about March Madness, the bread and butter of the NCAA, a basketball tournament that involves 68 teams, playing in 14 cities, and bringing in nearly $1 billion for the non-profit association? Total spectators in 2019 was 688,753, or an average of 19,132 per game. That's not including staff, volunteers, coaches and players. What about all these teams traveling from city to city, then back to school again, or visiting home. More than 480,000 student athletes compete at the college level every year in the US, versus about 3,000,000 high school athletes. That is a lot opportunity for communities to spread a virus amongst each other.
San Francisco is banning events of persons over 1,000 people so the Golden State Warriors and the San Jose Sharks are considering playing home games to empty seats or moving their games.
It's not to figure out that if you want to contain the spread of an infectious disease, it's best not to hang out with hundreds of thousands of people, but if you break it down to even hundreds of people, you begin to seriously limit where you can go.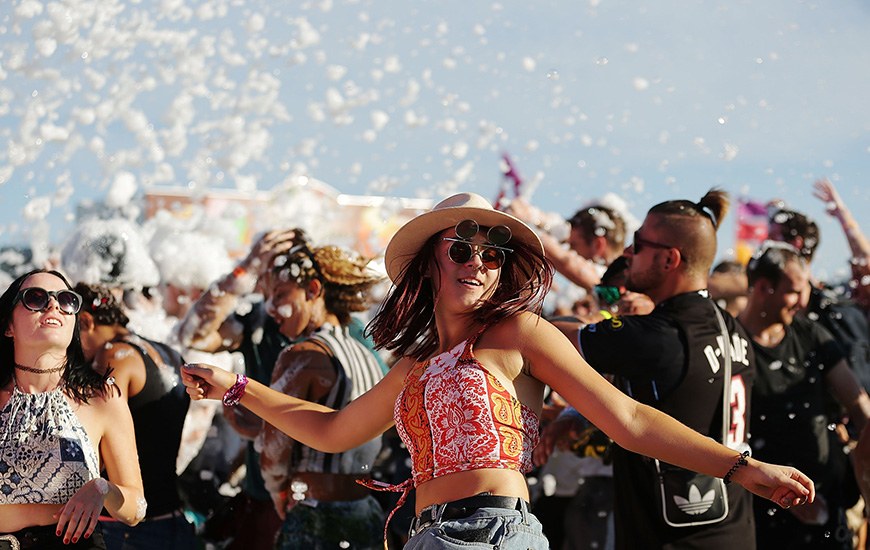 The European Cup is in full swing but some of the matches are being played to empty stadiums. There have been discussions of cancelling or moving the Summer Olympics back a year, which is set to take place in Tokyo, although the IOC has committed that the games will go on as planned, at least for the moment.
The NBA, MLB and NHL are already temporarily banning journalists from locker rooms and some are even requiring a six-foot rule from journalists to players or coaches, but there has been no widespread ban for the tens of thousands of fans filling the stands.
Coachella, the California music festival has been postponed until October. It was scheduled to happen in April.
For most of the country, it's business as usual. But as the threat grows, and if numbers spike, we could be living in very different world in the coming months.
---
Follow David Todd McCarty on Twitter @davidtmccarty and The Standard @capemaystandard