The problem with the Cape May County Democratic Committee is not just that they exist to maintain the status quo of a corrupt political machine, it's that they don't stand for anything.
By David Todd McCarty | Thursday, July 30, 2020
---
There was a vote on Tuesday that you might not have heard about. It was held at an old bandstand, in the county park, under the trees, on a steamy evening in July. But the remarkable thing wasn't that the vote was held outdoors in the middle of a pandemic, it's that it was held at all.
Back in May of this year, Brendan Sciarra, the Chairman of the Cape May County Democratic Committee, announced that he was postponing elections for the Committee a full year, under the auspices of public safety. Local progressive groups, including Cape May County Indivisible and the Working Families Party sued and won in Superior Court, with Judge James P. Savio ruling that the Committee had violated their own bylaws by trying to postpone the election without a vote from the entire Committee.
On Tuesday, the Committee once again attempted to bypass their own bylaws when they tried to block several registered Democrats from running against incumbent Committee leaders for executive office.
Middle Township Committee Leader Stephen Barry, who is an attorney, and was ostensibly running the election and therefore should know the rules, tried to claim that one had to be on the Committee in order to run for office. That proved demonstrably false. When confronted with the bylaws, he then tried to argue, also incorrectly, that the exclusion for being on the Committee existed only for the offices of Chair and Vice-Chair, and not for the other offices being contested. He also stated that regardless of the bylaws, the positions were historically filled by persons on the Committee, which seems rather irrelevant given that the committee actually has rules that govern its operation. He eventually relented and the election was allowed to proceed.
For the record, the bylaws clearly state:
Article II Election of Officers
Section 1. QUALIFICATION OF OFFICERS – Any registered Democrat, shall be eligible to hold any office created hereunder, whether or not he or she is a member of the Committee COUNTY CHAIRMAN, VICE-CHAIRMAN, RECORDING SECRETARY, CORRESPONDING SECRETARY, TREASURER and SERGEANT AT ARMS.
The problem with the Cape May County Democratic Committee is not that they represent a political machine, it's they don't represent their community. They exist to maintain a power structure designed to seek and hold power, that benefits a select group of powerful businessmen. That's why you never hear them talk about social issues or policy concerns. You never see their leaders at community functions. They don't come out to marches or support protests. They don't show up to city council or freeholder meetings to voice their opinions or to fight for policy initiatives.
The leadership of the Cape May County Democratic Committee is seemingly focused on only two things, raising money and running candidates loyal to the Committee. They would undoubtedly argue that this the primary purpose of a political party, and they're just doing what they're supposed to be doing. They have argued publicly that the only way to affect change is to hold power, and that therefore, winning is the only thing that matters.
But it doesn't seem out of bounds to expect our political leaders to represent their communities, and not just the interests of the political party, but it's entirely possible that they have been representing their community this entire time. The question then becomes, who is their community, and who exactly do they represent?
It is a sign of just how conservative the party establishment is here in Cape May County that the last thing they want to be perceived as, is liberal. Indeed, they rather preferred the mold of Jeff Van Drew, who fashioned himself as both pro-business and ideologically independent. They weren't terribly upset that Van Drew was really just your run-of-the-mill conservative regardless of party affiliation. They didn't mind that he was against LBGTQ rights or supported the gun lobby. They didn't mind that he was, for all intents and purposes, not a Democrat. In the end, they were mostly just disappointed that one of their own had abandoned the political power structure and made them look foolish on a national stage. It wasn't a matter of public policy, or even ideological purity, it was merely an issue of power.
This is the same political machine that endorsed Brigid Harrison as the party choice almost immediately after Van Drew abandoned the party, because that's what George Norcross told them to do. It's no surprise that they have fallen in behind Amy Kennedy now, after she wiped the floor with the competition, but it's a little disingenuous to pretend that they were always behind her. A few months ago they were actively campaigning against her, and now she's their candidate. But that's politics, and ultimately they are about winning, so maybe we should expect nothing less from a political party.
But that's the thing. We should expect more—a lot more.
There is true purpose in being the party in opposition. There is value in being a minority voice, even when you hold no political power. Change can happen, and pressure can be brought to bear, based on ideological beliefs and deeply held passions, that is, if you have ideological beliefs, and deeply held passions.
That's the problem with the current leadership of the Cape May County Democratic Committee. They don't have any ideological convictions, or if they do, they keep them hidden from view. We don't actually know what they think because they never talk about it. They don't talk about policy initiatives or crises in our community. We don't know where they stand on funding education, addressing addiction, reforming policing, banning profiteering in prisons, building affordable housing, or solving homelessness. If they talk about anything, it's about how to help businesses and bring economic prosperity to Cape May County. There's nothing wrong with helping businesses and worrying about the economy, but if those are your only objectives, you might as well just vote for a Republican and stop pretending to care about your community.
We do know one thing about the Committee leadership, and that's that they don't want to be associated with the "Radical Left," or even garden-variety liberals for that matter, because that would risk upsetting the local business community and that's their base of power.
Cape May County is more than just a few resort islands that cater to tourists and seasonal residents. The fact that tourism drives our entire economy is no small matter as it affects everyone and everything in our community, but if the prosperity of our visitors doesn't somehow benefit the entire community, we are doing our community a disservice, and simply perpetuating, and even exacerbating, the divide between the rich and the poor.
The median household income in Cape May County is only $62,000 with a poverty rate of 10.6%. The poverty threshold for a single person under 65 in the United States is an annual income below $12,760, and for a family of four, including two children, $26,200. That means that over 10% of the 94,000 residents in this county make less than $12,000 a year. That's about $32 a day.
So when we talk about a Committee concerned primarily with raising money and catering to local businesses, how representative are they of the 59% earning less than $60,000 a year, and that can't afford their $150/plate fundraising dinners?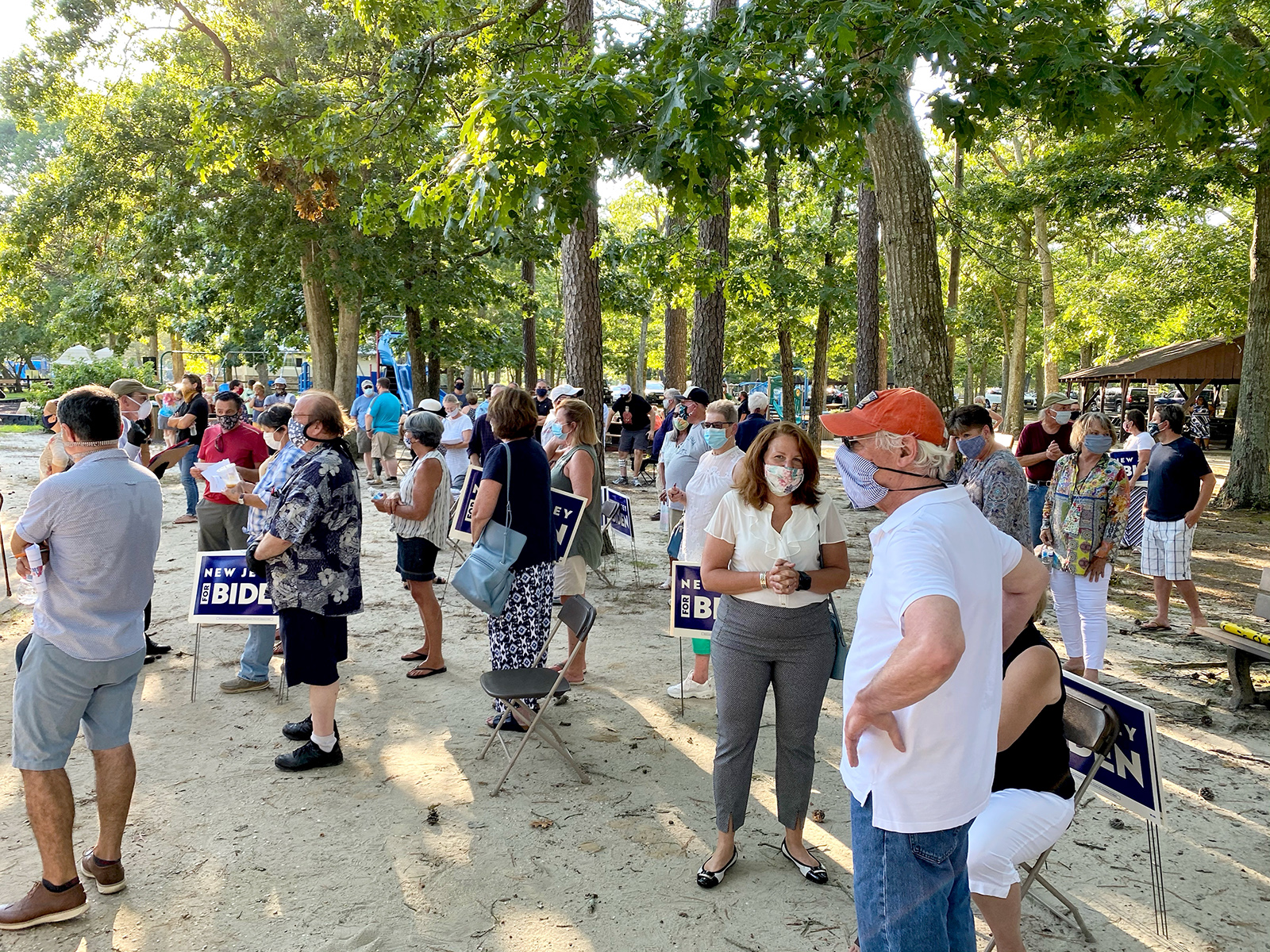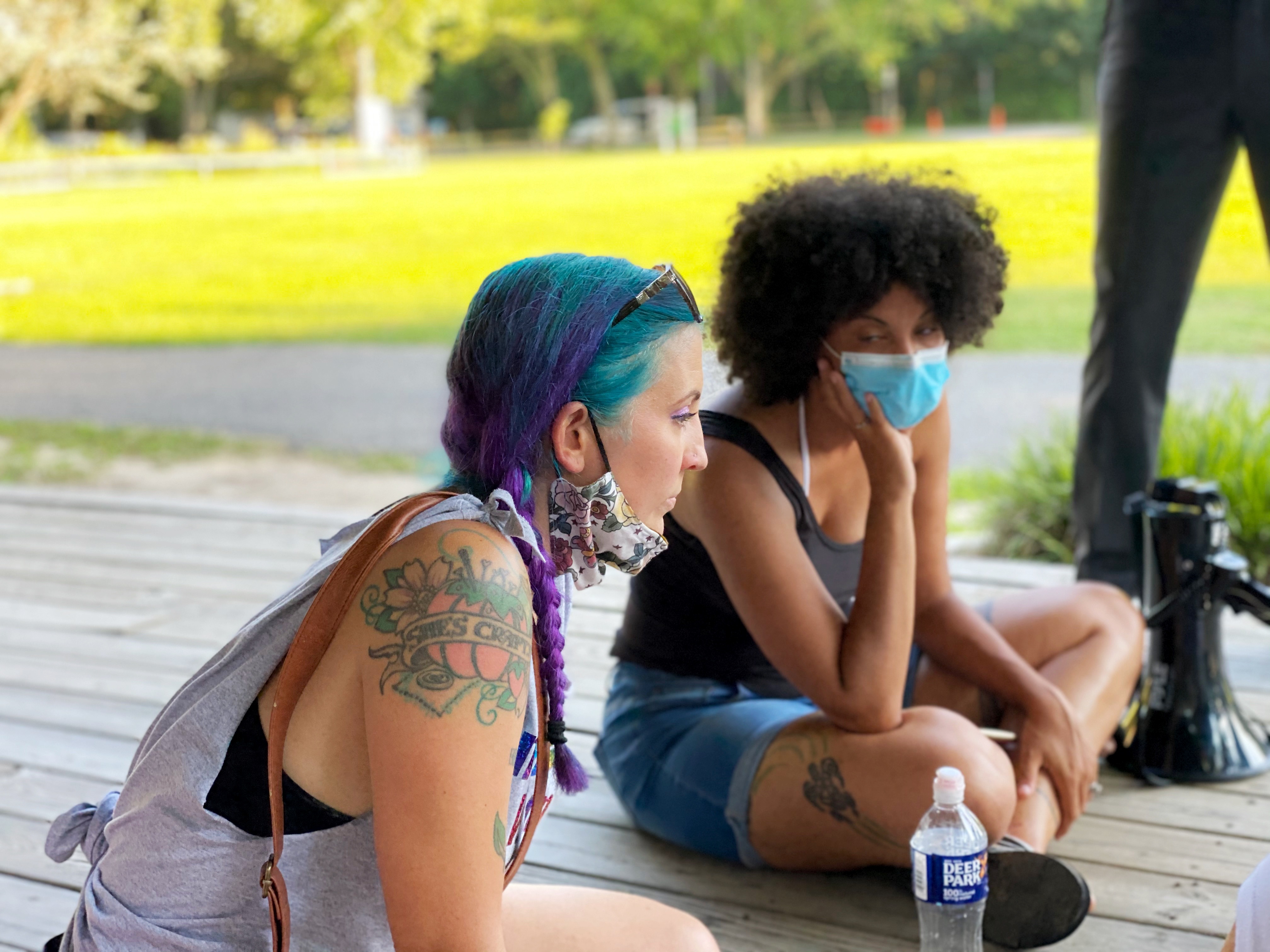 No one engaging in politics can afford to be so naive as to believe that political power isn't tied to economic power, but that doesn't mean we have to accept the corruption of our democracy for political gain. We can demand transparency in our elections and accountability from our leaders. We can expect that those we elect, whether to run our government or our political party, do their best to represent everyone, and not just wealthy special interests that fund political campaigns.
We have a strange election system in America that is an odd hybrid of private organizations but governed by State and Federal laws. Political parties are considered private organizations in our system, but elections are run by the States, under certain Constitutional constraints enforced by the Federal government.
So our elections are neither entirely private, nor entirely public. In our two-party system, you have almost no chance of winning elections outside of the traditional party system, and are therefore forced to operate within the party structure if you have any hope of governing. So despite their private status under the law, political parties operate as a public trust to represent the people of the party.
It does not seem too much to ask that in a representative democracy, that those in a position of power to decide to who runs in our elections, be as accountable to the people as the members we elect to represent us in government. We must demand therefore, that all elections, be open, fair, transparent and conducted without bias or corruption according to ethical, as well as legal, standards.
Finally, if we can not rely on our political leaders to conduct themselves according to our values and ideological standards, how can expect them to represent the best interests of our communities rather than their own greed or intemperance? The public trust should not be held so lightly that one need worry about the capriciousness of government. We must demand that they be accountable to the people or there ceases to be any reason to trust elections or any system of government that professes to represent the people.
Progressives in Cape May County aren't trying to burn down the house, but they are willing to tear down the walls that are holding them back. Or as Melisha Anderson so eloquently put it, "It's a nice white, picket fence you've built, but it's still a fence, and you're using it to keep us out of the garden."
---
Follow David Todd McCarty on Twitter @davidtmccarty and The Standard @capemaystandard