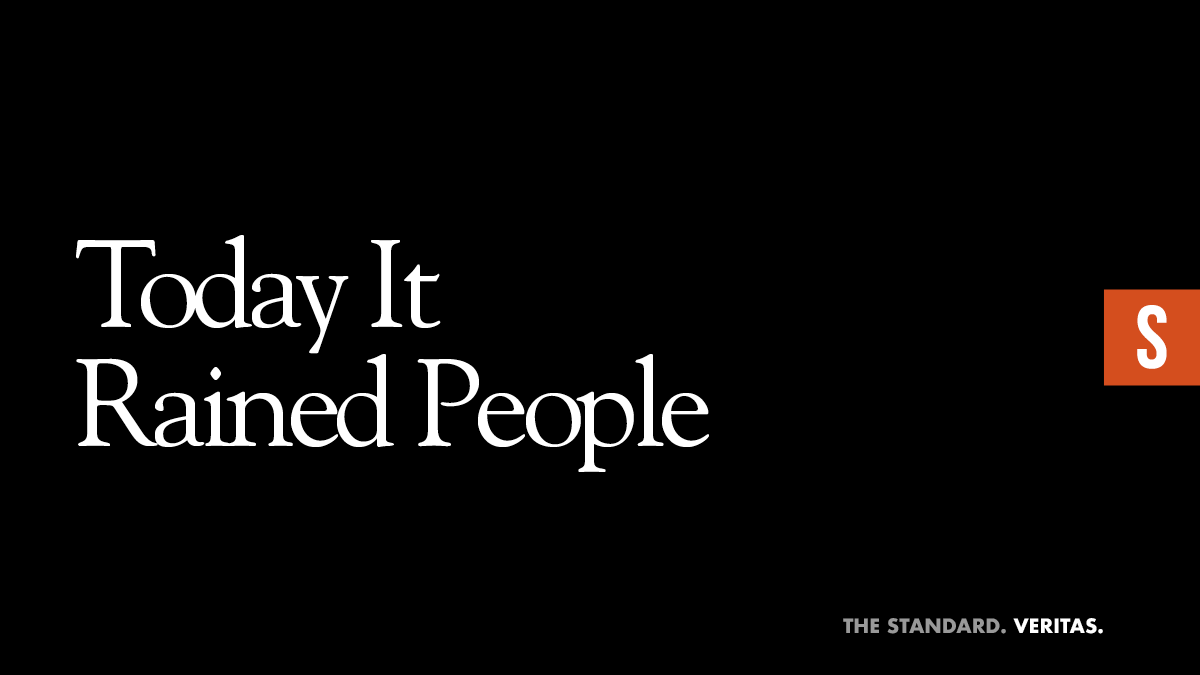 TODAY IT RAINED PEOPLE
Sept 11, 2001 the World Trade Center Tragedy
By Bianca Norris
---
Today, it rained people
Clouds of smoke
And thunderous fire
Roared across the sky
And it rained people
Black,
white,
yellow
and
red
All drizzled down to their deaths
Alongside debris and ash
And Friday the lord wept
On the cities of Washington and New York
To ease the hatred that blossomed in humanity's heart
---
For the lord makes people
And the lord makes rain
but only one was made to fall from the sky
---
Gasps of terror rose from the ground
As people ran for shelter from the human storm
Blood in the streets
Like puddles on the road
---
Because it rained people
---
What, oh Lord, must we do
To make the sun shine once more on your children
We have heard the thunder
And seen the rain and now search desperately for the rainbow
Today it rained people
And the world will never be the same
---
Norris, Bianca. Today It Rained: People. RED DRAWER BOOKS.