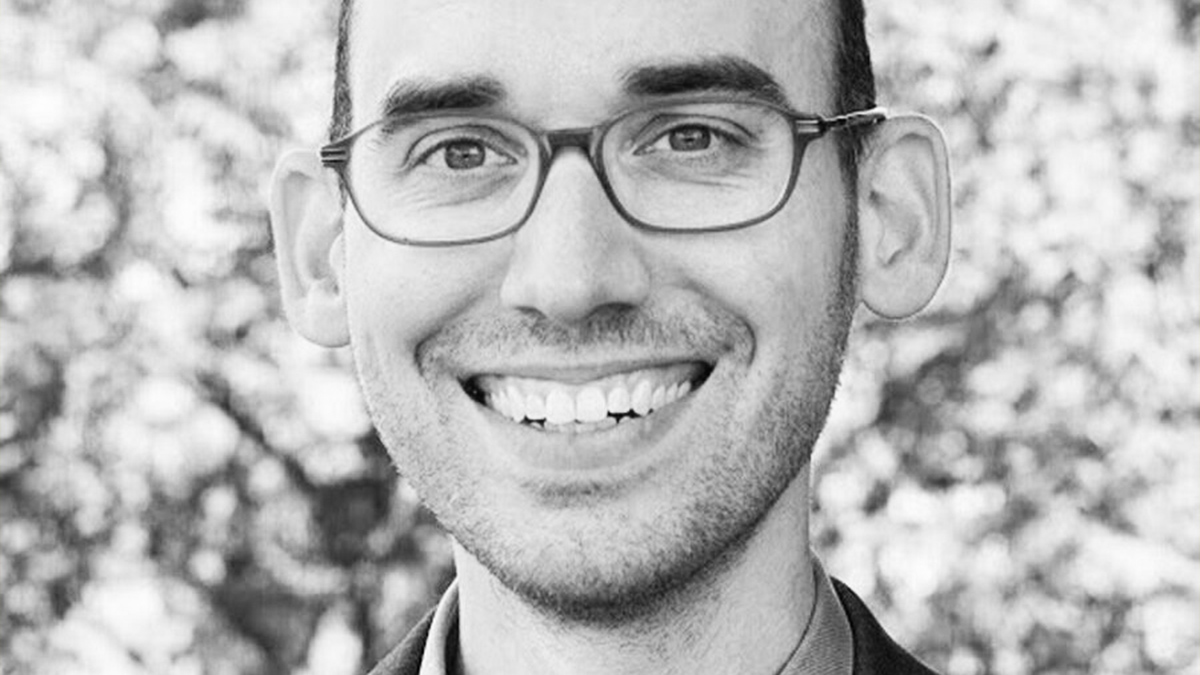 Award-Winning Children's Author Greg Pizzoli Planning A Virtual Visit To Cape May
The creator of Good Night Owl, Baloney And Friends, and Tricky Vic is being hosted by the Cape May County Library for a reading and discussion.
By David Todd McCarty | Saturday, March 13, 2021
---
"A big part of my job, prior to COVID, was visiting schools and libraries and reading to kids," explains award-winning children's author Greg Pizzoli. "It was the fun part of the job. To see how the kids reacted in real-time, and to see what landed and what didn't. Now we're doing it virtually, but it's the same idea."
On Wednesday, March 24th, Cape May County Library will be welcoming the author for a virtual visit to read some of his books and talk about what it's like being an author and illustrator. Children ages five and up are invited to listen to a book reading, follow along with a drawing demo, and learn how he makes his books.
Pizzoli, a three-time Geisel award-winning author, is the creator of the Baloney and Friends graphic novel series, as well as the author and illustrator of the picture books The Watermelon Seed, Good Night Owl, and The Book Hog. He also writes nonfiction for kids, including the New York Times Best Illustrated title Tricky Vic, The Quest for Z, and an upcoming book about pizza. He is the illustrator of the Jack series by Mac Barnett, Crunch the Shy Dinosaur by Cirocco Dunlap, and two books by Margaret Wise Brown.
We reached Greg by phone, as he was on parent-duty with his four-month-old child. He explained that as a children's author, a large part of his job traditionally, had been visiting schools and libraries to read and talk to the kids. Obviously with the pandemic, this hasn't been possible for the past year so he's been making do like the rest of us, and doing virtual visits.
"I probably do two a week," he explains. "In fact, I just got off a call with a library in North Carolina. Obviously, this is easier for me than all the travel I used to have to do, but my heart really goes out to the teachers and students who do this all day. I do it for forty minutes and I'm a little wiped out. I don't know how they do it all day, every day."
A lot of Pizzoli's books tend to be picture books, written for kids and designed to be read by a parent or teacher, but he's been focusing more attention lately on kids just a bit older.
"When I was a kid there weren't that many options for comics or graphic novels," he says. "But today, if you walk into the children's library there is this whole array of options and it's become part of the fabric of how kids learn to read. That marriage of text and pictures has become part of their language."
Pizzoli believes in empowering kids to continue to draw well past their youth and wants to encourage kids to think of drawing as something they can do forever.
"I've never met a kindergartener that doesn't love to draw," he says. "But by the fourth grade, there will only be a few, those who are considered really good artists, that continue to do so."
Greg laments this idea that only those who are good enough, are encouraged to continue, as if expertise is the point, rather than personal enjoyment.
"I was never the most gifted draftsman or artist, but I found drawing to be almost meditative," he says. "If more of us looked at drawing and illustrating as a means to relax and process life, I think we would all be a lot better off. Kids understand that. They don't care how good it is, they create it for the fun of creating it. I encourage the older kids to continue drawing, even if they don't show it to anyone. I want to dispel this myth that everything has to be perfect, whatever that means."
Today Greg is concentrating on reaching out to those kids who might just be picking up a book and reading it themselves. That transitional time between being read to and reading their own. He is getting ready to launch the second book of his Baloney and Friends graphic novel series and at the end of each book is a prompt to create their own stories.
In his virtual presentation, he reads a bit of his work, but also discusses drawing. He talks with the kids not just about how to draw characters, but how to draw with emotion so that they can relate different kids of stories. He also wants kids to know that drawing could also be a profession; something they could do when they grow up.
Pizzoli studied English Literature at Millersville University and earned his Masters of Fine Art in Book Arts and Printmaking from The University of the Arts in Philadelphia. Greg taught silkscreen for seven years at UArts before leaving to pursue making picture books full-time.
Greg Pizzoli works in a studio he shares with his wife Kay Healy, who is a printmaker and fiber artist. They live in South Philadelphia with their daughter, dog, and cats.
Despite the challenges introduced by COVID-19, the Cape May County Library Children's Department continues its mission of boosting early literacy skills while offering families free entertainment opportunities.
To reserve your child's space for this virtual event, visit the Cape May County Library online event calendar. For more information, contact the Children's Department at children@cmclibrary.org or call (609) 463-6350 option 4.
The Cape May County Library operates branches in Cape May City, Lower Township, Wildwood Crest, Cape May Court House, Stone Harbor, Upper Township, Sea Isle City, and Woodbine. The Library has books, audio books, downloadable eBooks, video games, music, magazines, and movies. Thursday and Friday bookmobile services are temporarily on hiatus.
---
Follow David Todd McCarty on Twitter @davidtmccarty and The Standard @capemaystandard